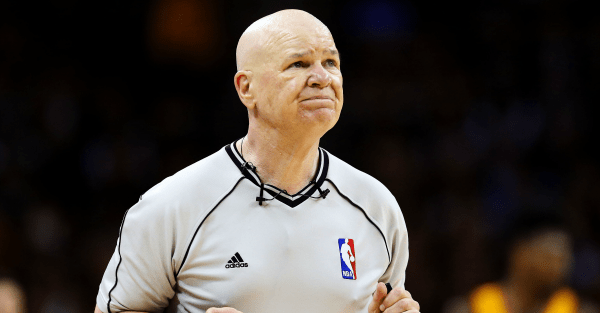 NBA officiating legend Joey Crawford has officially called it quits. He has been bothered by injuries the last couple of seasons, which has prompted him to call it a career. He's been sidelined since November by recurring pain and arthritis in his right knee and has recovering since surgery on December 4 on a meniscus tear in that knee. Crawford had hoped to return March 1 for what was left of his 39th and final NBA season and postseason, but his knee has not responded well enough to rehabilitation to allow that.
He won't be able to officiate one of Kobe's last games now and the two Philadelphia natives won't be able to celebrate their last moments in the league together now.
Crawford worked 2,561 regular-season games, second all-time to 2015 Hall of Fame inductee Dick Bavetta (2,635). No one refereed more NBA playoff games than Crawford's 374 and his 50 Finals appearances rank him second behind Mendy Rudolph, another Hall of Famer.
Crawford retires at the age of 64 with many good and bad memories left for fans in the league. There was the Tim Duncan incident, stopping a free throw attempt, some dancing and a fall here or there.