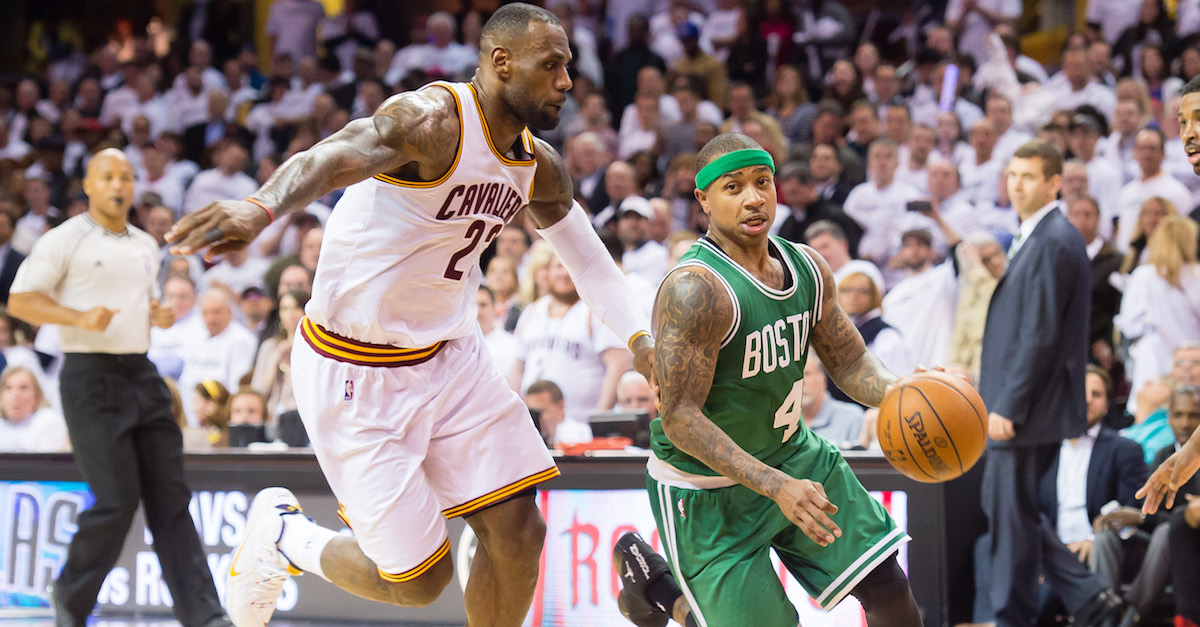 Jason Miller/Getty Images
CLEVELAND, OH - APRIL 21: Isaiah Thomas #4 of the Boston Celtics drives around LeBron James #23 of the Cleveland Cavaliers in the second half in Game Two of the Eastern Conference Quarterfinals during the 2015 NBA Playoffs 2015 at Quicken Loans Arena on April 21, 2015 in Cleveland, Ohio. The Cavaliers defeated the Celtics 99-91. NOTE TO USER: User expressly acknowledges and agrees that, by downloading and or using this photograph, User is consenting to the terms and conditions of the Getty Images License Agreement. (Photo by Jason Miller/Getty Images)
According to the Tacoma News Tribune, Chyna J. Thomas — the 22-year-old sister of Boston Celtics star point guard Isaiah Thomas — was killed in an auto accident on Interstate 5 in Washington on Saturday morning.
Per the Washington State Patrol, the car was operating normally until it began to drift off the Interstate. The car eventually came to a stop when it hit a barrier off of the side of the road.
The report says that Thomas was not wearing a seat belt at the time of the accident.
Isaiah Thomas was the NBA's third leading scorer during the regular season. His Celtics are set to face the Chicago Bulls on Sunday in Round 1 of the Playoffs.