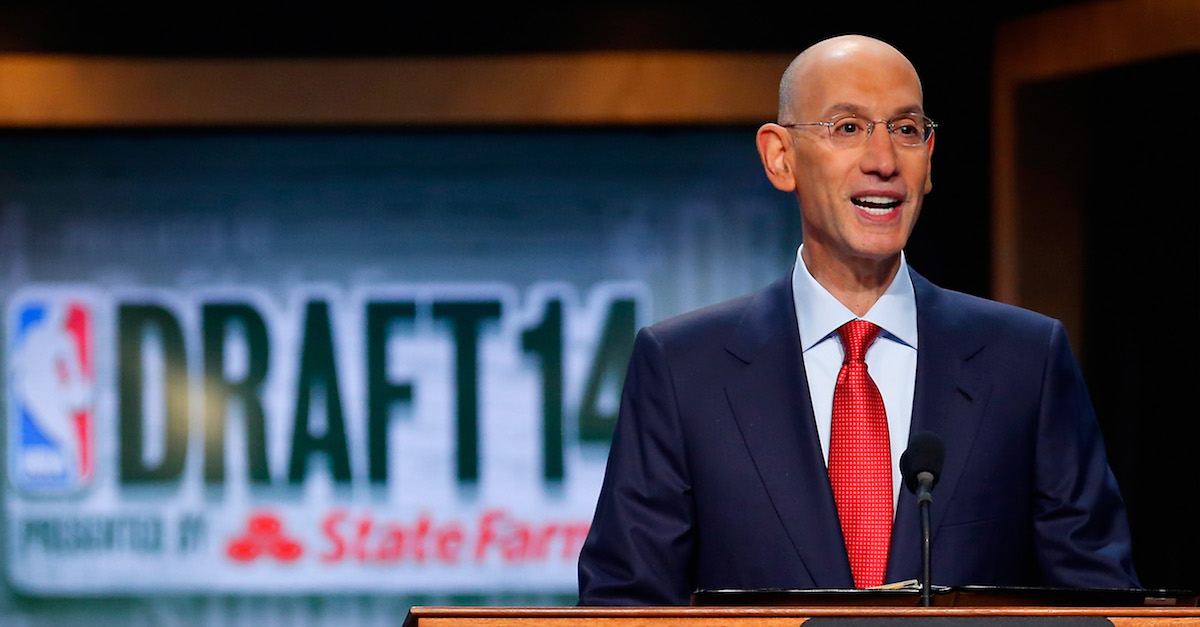 Mike Stobe/Getty Images
NEW YORK, NY - JUNE 26: during the 2014 NBA Draft at Barclays Center on June 26, 2014 in the Brooklyn borough of New York City. NOTE TO USER: User expressly acknowledges and agrees that, by downloading and/or using this Photograph, user is consenting to the terms and conditions of the Getty Images License Agreement. (Photo by Mike Stobe/Getty Images)
The NBA voted to make a significant change to the NBA's game flow Wednesday, with the number of timeouts awarded to each team in the last three minutes of the game going from three to two.
More minor tweaks were revealed by the NBA Wednesday, but the biggest was the decision to shrink the number of late-game timeouts each team could use to improve game flow.
Via The Chicago Sun-Times:
"These changes will help us fulfill our goal of improving game flow and pace of play," said Byron Spruell, NBA president of league operations. "Fewer stoppages and less time without action, especially at the end of a game, will further enhance the viewing experience for our fans."
This is a very good decision by the NBA, and one that fans of the international game will very much appreciate it. Nothing is more frustrating than a great game that's going down to the wire get bogged down by over-coaching and too many timeouts, and this is the first major step in limiting that mess.
For overtime, teams will also only have two timeouts to work with rather than the previous three.
In an era of pace-and-space, this needed to be done and it's a positive step for the league.