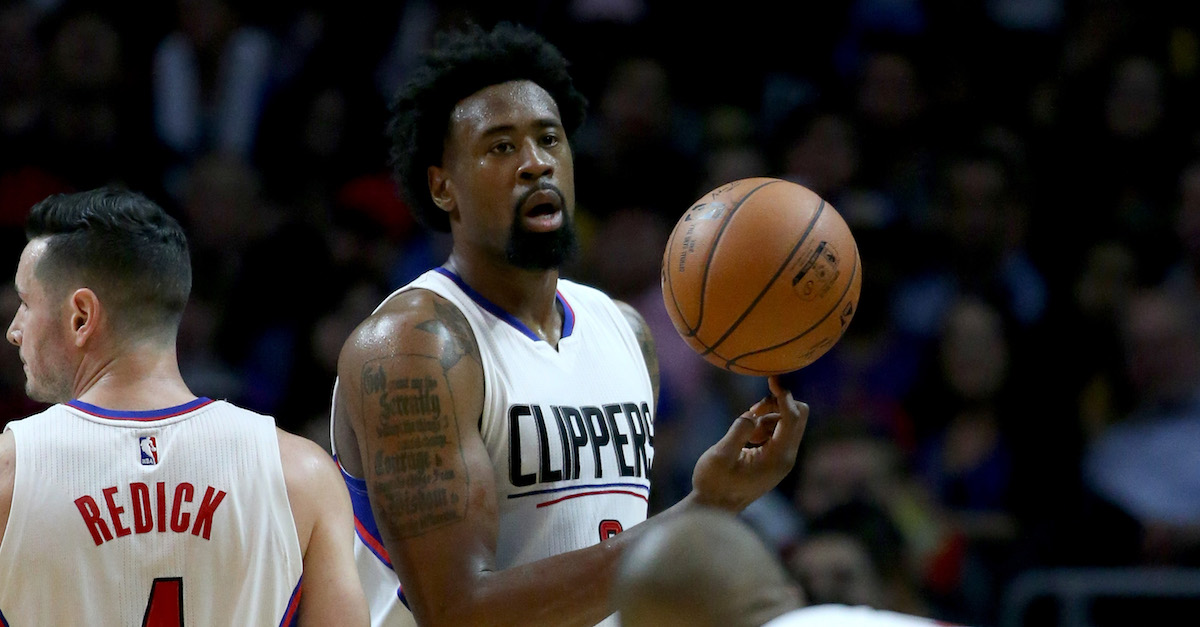 LOS ANGELES, CALIFORNIA - APRIL 05: DeAndre Jordan #6 of the Los Angeles Clippers spins the ball during the second half of an NBA game against the Los Angeles Clippers on April 5, 2016 at Staples Center in Los Angeles, California. NOTE TO USER: User expressly acknowledges and agrees that, by downloading and or using this photograph, User is consenting to the terms and conditions of the Getty Images License Agreement. (Photo by Sean M. Haffey/Getty Images)
The NBA released a statement on Tuesday outlining new rules for this season. Among them was the new Hack-a-Shaq rules that mostly pertain to guys like Dwight Howard, DeAndre Jordan and Andre Drummond.
It used to be that teams were really only penalized for their hacking in the last two minutes of each half. The team shooting the free throw would retain possession if an away-from-the-ball foul took place in that time. Now that time has been extended to the last two minutes of each quarter.
Here are the rules in their entirety:
The only new rule that really makes sense is the one about jumping on people's backs. That definitely has needed to be an automatic flagrant for a long time. But to give extra reprieve to terrible free throw shooters is absolutely inexcusable. These are grown men who get paid to make baskets and that includes free throws.
These guys are getting paid millions of dollars because the league is exciting and high-scoring, I understand that. And I understand it becomes a slog when these guys have to shoot these free throws. However, instead of investing in the rules to help them the league should perhaps invest in more shooting coaches for these giants to become respectable at the charity stripe.