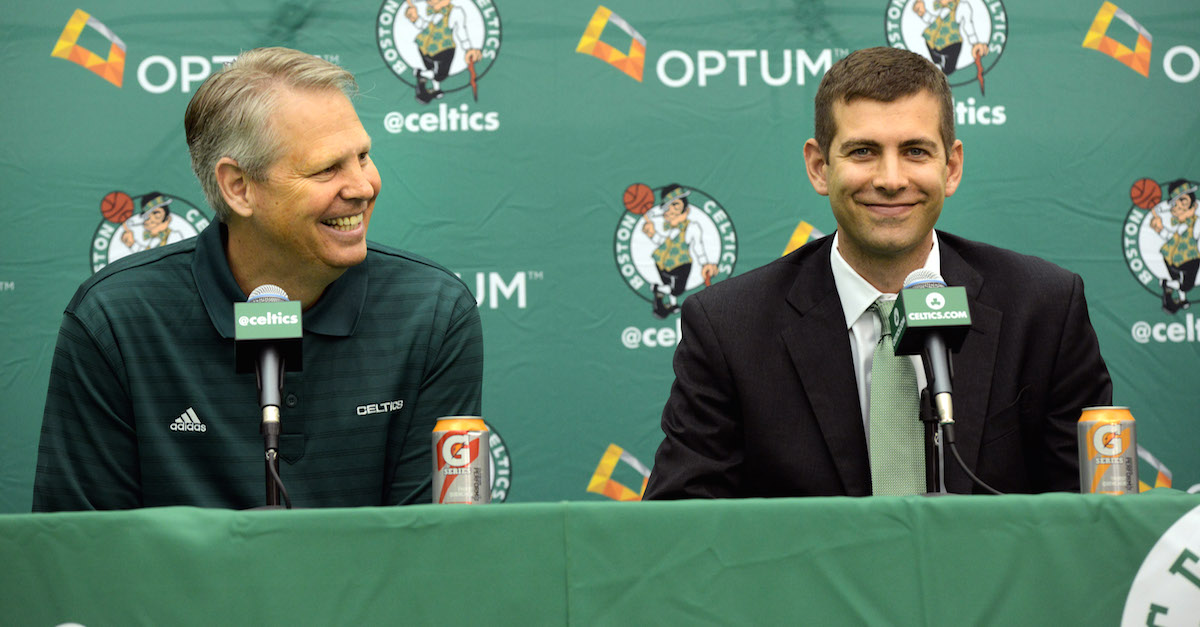 Darren McCollester/Getty Images
Will the Boston Celtics finally unload their treasure trove of assets?
Possible, according to Yahoo's Adrian Wojnarowski.
During a sitdown interview with Chris Mannix, Wojnarowski detailed that the Celtics and Bulls have continued their conversations for star guard Jimmy Butler, but Chicago management needs to get on board the idea of a rebuild:
Wojnarowski point out the main point in a potential Butler swap is one (probably not both) of the Brooklyn Nets picks the Celtics currently hold.
The 2017 selection could be as high as the top overall pick as Brooklyn is at the bottom of the NBA standings. Getting that pick could ensure the Bulls replace Derrick Rose with a franchise guard in Washington's Markelle Fultz or UCLA's Lonzo Ball.
He goes on to note that pairing Butler with Isaiah Thomas and Al Horford could give the Celtics a team that would compete with the likes of the Cleveland Cavaliers for years to come.
The Celtics tried to trade for Butler at the deadline last season, and they unsuccessfully tried again during the 2016 NBA Draft.
Earlier reports had the teams discussing options that Boston could move, which include guard Marcus Smart, forward Jae Crowder and the 2017 and 2018 Nets picks.
Butler has two more years left on his contract, with the third a player option.