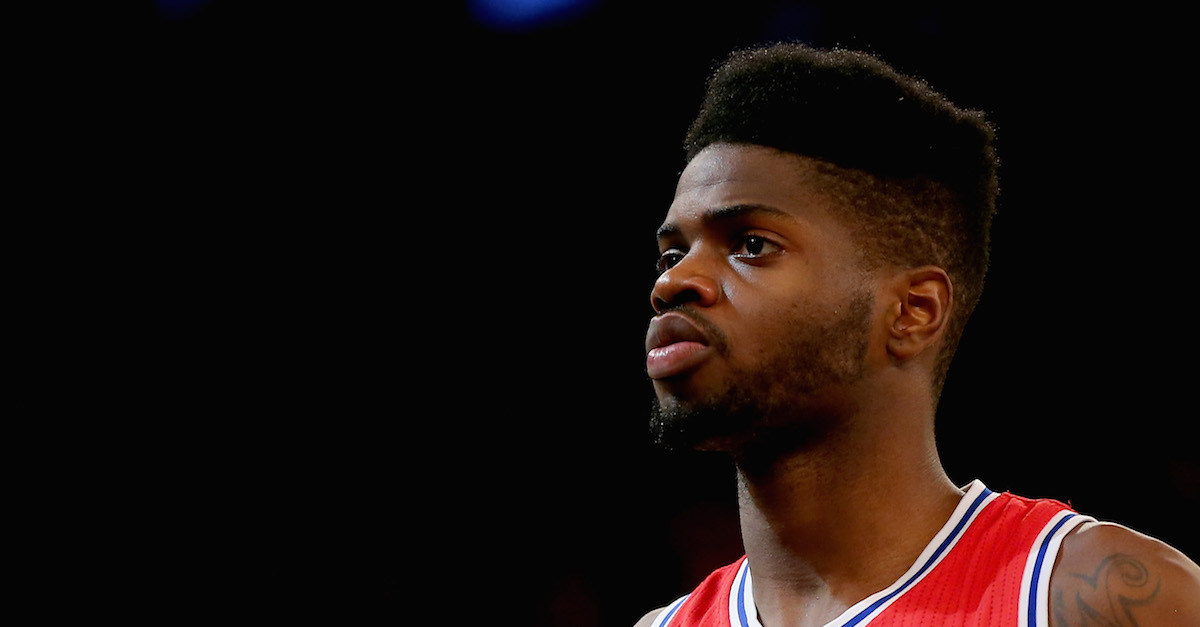 Elsa/Getty Images
NEW YORK, NY - DECEMBER 02: Nerlens Noel #4 of the Philadelphia 76ers looks on during a time out in the second half against the New York Knicks at Madison Square Garden on December 2, 2015 in New York City.NOTE TO USER: User expressly acknowledges and agrees that, by downloading and/or using this Photograph, user is consenting to the terms and conditions of the Getty Images License Agreement. (Photo by Elsa/Getty Images)
Nerlens Noel hasn't played an entire NBA season since he came into the league three years ago, but as a restricted free agent he could get paid in a big way.
According to Mike Fisher of Scout, "multiple teams" are preparing to offer Noel a max salary when he hits the market on July 1, which could approach $108 million over four years.
As a restricted free agent, other teams can offer Noel a contract and if he agrees to it, the Dallas Mavericks can match.
Noel was traded to the Mavericks at the trade deadline for Justin Anderson, Andrew Bogut, a 2017 second-round draft pick and a 2018 second-round draft pick.
Noel has played in 193 games out of a possible 246 over his three-year career. He remains a steady defensive contributor, but has limited offensive upside other than crashing in the paint and around the rim. Noel is a 6'11", 228-pound center who was once thought to be the No. 1 pick before tearing his ACL during one year at Kentucky.