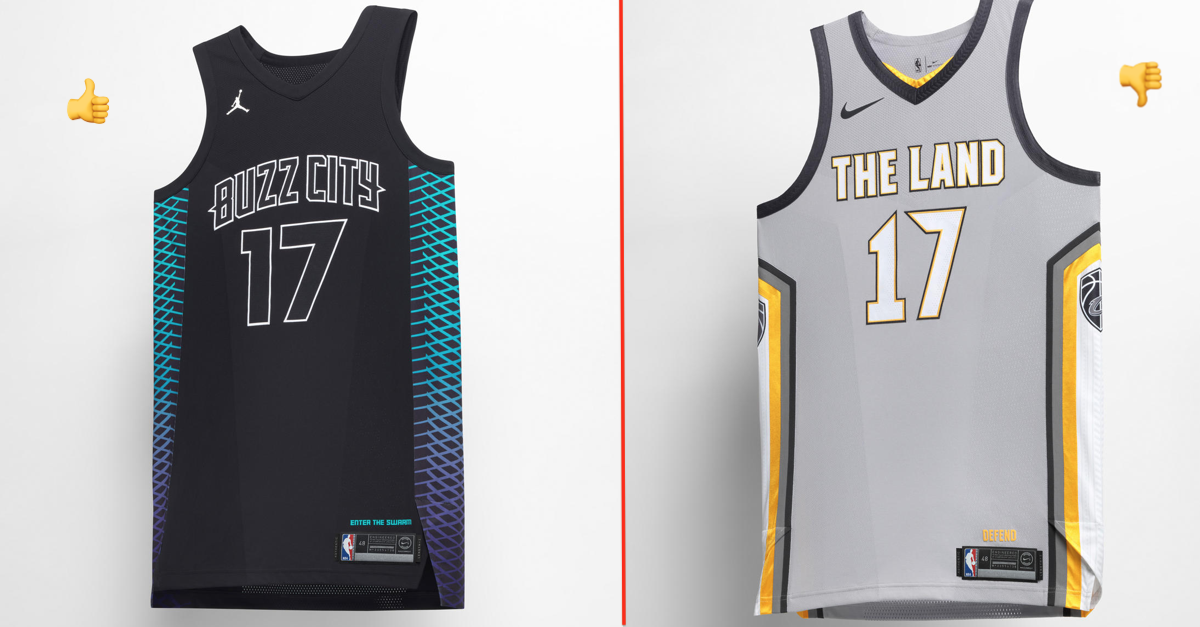 Nike
As most NBA fans know by now, Nike took over as the league's official uniform provider this season and has unveiled three redesigned jersey options for teams up until this point — the Association, Icon and Statement Editions.
Nike and the NBA released a fourth design, dubbed as the "City Edition" on Tuesday. With each new release, many users on social media were quick to judge each team's new design and list the best and worst for the release.
We'll give our five winners and losers from the release below (Note: The Houston Rockets, Miami Heat, New York Knicks and Toronto Raptors will unveil their City Edition uniforms for the 2017-18 season at a later date):
5 Winners (in no particular order):
Utah Jazz:
Philadelphia 76ers:
Charlotte Hornets:
Memphis Grizzlies:
Golden State Warriors:
5 Losers (in no particular order):
Cleveland Cavaliers:
Dallas Mavericks:
Oklahoma City Thunder:
Orlando Magic:
San Antonio Spurs:
It should make the games a bit more interesting once teams begin wearing these new designs, but it has been a nice change of pace this season that teams now have four different uniform options to choose from for any given game.