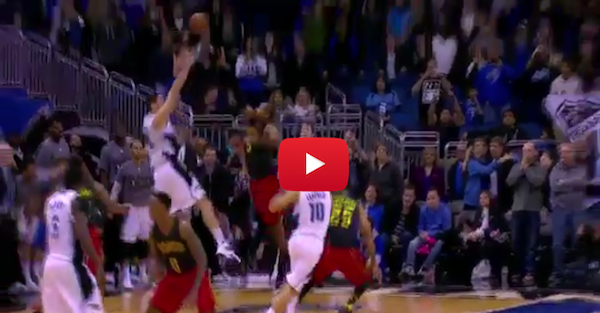 The Orlando Magic and Atlanta Hawks had a pre-Super Bowl matchup on Sunday and it did not disappoint. The game got very close at the end and came down to a last-second buzzer-beater by the Magic's Nikola Vucevic. With 2.2 seconds left in the game he hit a fadeaway jumper for the 96-94 win.
And for another angle of the shot we have this:
The Hawks have not fared well this season on buzzer-beaters as the Suns got their goat earlier this season. And recent history has not been kind to them either.