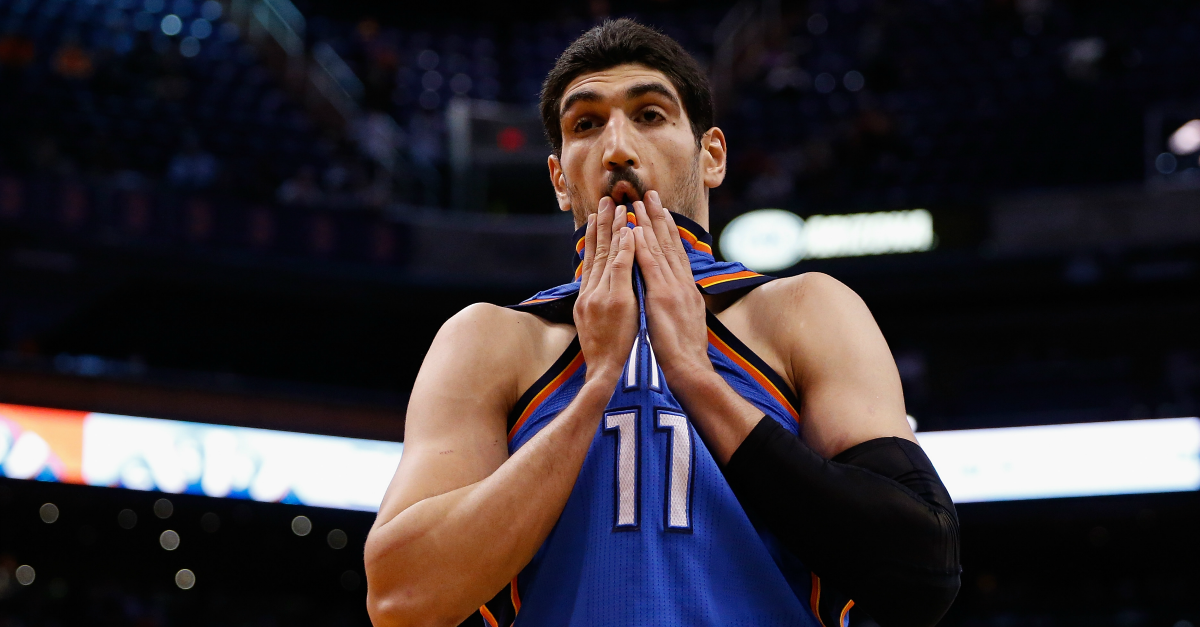 Skip Bayless has been known to make some bold and very incorrect predictions from time to time. He gets especially jumpy during the NBA Playoffs and tried to clown the Oklahoma City Thunder by saying they wouldn't win a single game against the Warriors. Well, OKC just took the first game of the series in Oakland 108-102 and made Bayless look pretty dumb.
OKC center Enes Kanter decided it was time to shoot his shot. He quote tweeted the Bayless prediction and gave him a simple poke.
And that's how you properly troll someone. This should be fun if OKC wins another game in the series and really makes it interesting.