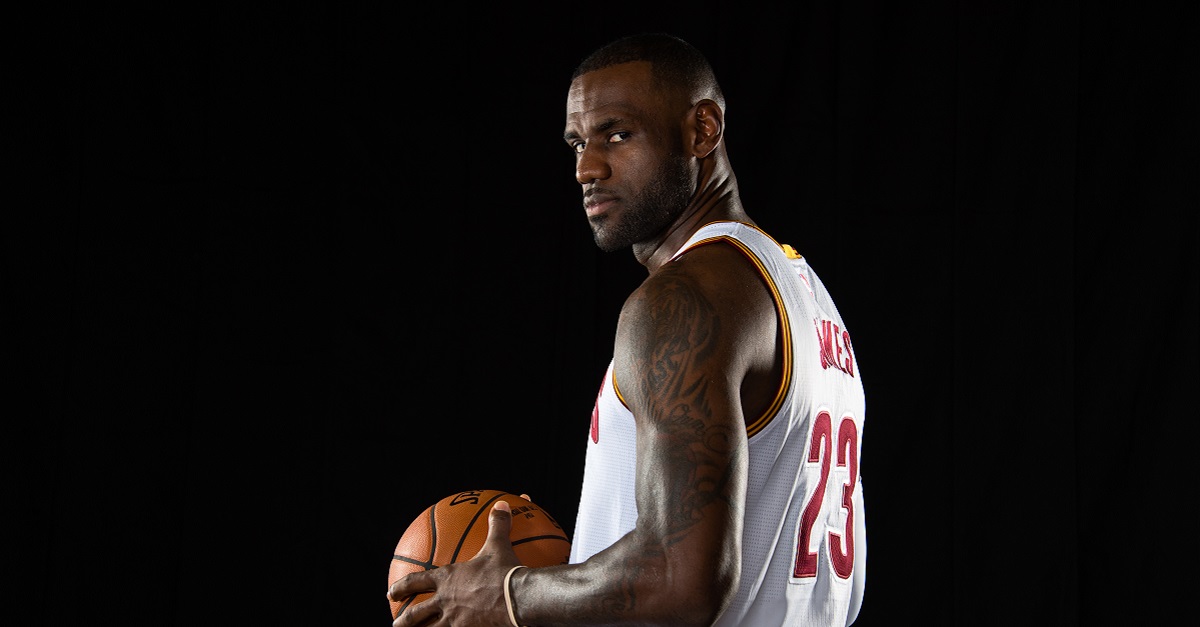 Jason Miller/Getty Images
CLEVELAND, OH - SEPTEMBER 26: LeBron James #23 of the Cleveland Cavaliers during media day at Cleveland Clinic Courts on September 26, 2016 in Cleveland, Ohio. NOTE TO USER: User expressly acknowledges and agrees that, by downloading and/or using this photograph, user is consenting to the terms and conditions of the Getty Images License Agreement. Mandatory copyright notice. (Photo by Jason Miller/Getty Images)
Dwyane Wade is one of LeBron James' best friends and we know that thanks to a couple of banana boat rides. That and the fact that the two played together in Miami for so many years and won a couple rings together. Wade even almost joined the Cleveland Cavaliers to play with James again.
RELATED: D-Wade almost joined this super team, but he says he 'didn't fit there'
So when Wade was asked whether James could leave a bigger legacy than Michael Jordan his answer was quite surprising.
"No, it's not possible," Wade told ESPN with a laugh. "It's not possible."
Wade has a unique perspective on this particular as he grew up in Chicago watching Michael Jordan win his six rings and dominate the 1990s and played with James when he won two of his three rings. Wade went further with the comparison and even threw in a golf analogy for good measure.
"The only thing you can do is tie it," Wade said. "There's no 19th hole."
The analogy comes from an interview in 2012 when he said that LeBron was only on the fourth hole in his career and he says now James is closer to the 15th hole. It sounds like those last three holes are going to be stretched out over the course of a long twilight of a career as James could conceivably play to age 40 — he turns 32 in December.
[h/t ESPN]