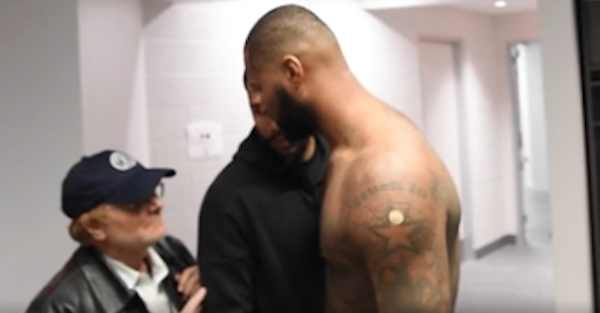 The Bee/screenshot
DeMarcus Cousins is one of the most volatile players in the NBA, but the above video shared by the Sacramento Bee opens the Sacramento Kings locker room to a nasty incident involving a reporter.
According to SB Nation, a columnist wrote a story on Matt Barnes allegedly choking a woman and Cousins allegedly sucker punching her boyfriend. At the end of the story, he reportedly mentioned Cousins' brother, who was arrested last year in an incident Cousins was present for.
That apparently set Cousins off in the latest of a compilation video the Bee threw together.
The league is reportedly aware of the Cousins situation, and it could result in a "penalty."