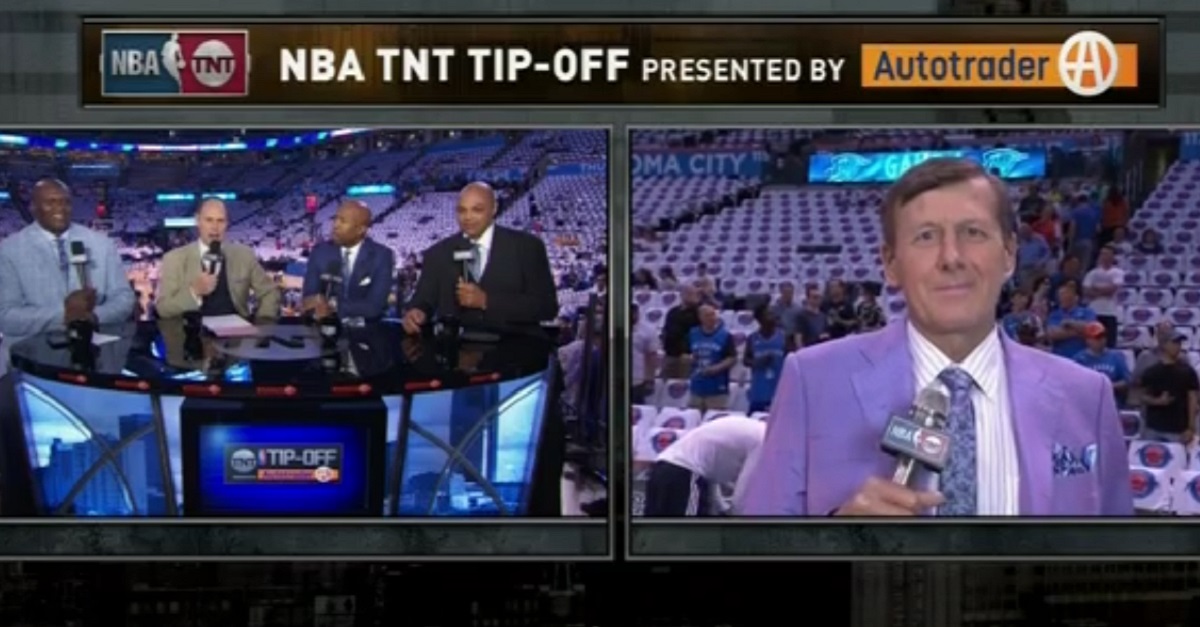 87004422
ESPN and TNT announced jointly on Tuesday that NBA reporter Craig Sager would be the 2016 recipient of the Jimmy V Award for Perseverance.
Sager has been battling a form of leukemia for the past two years, and upon his most recent diagnosis in March, Sager decided to continue his work with TNT while battling the disease.
Sager has a been a fixture in sports reporting for over 40 years, covering topics ranging from Hank Aaron's 715th home run, to his yearly work with the NBA on TNT.
We wish Sager the best in fighting and hopefully recovering from leukemia.