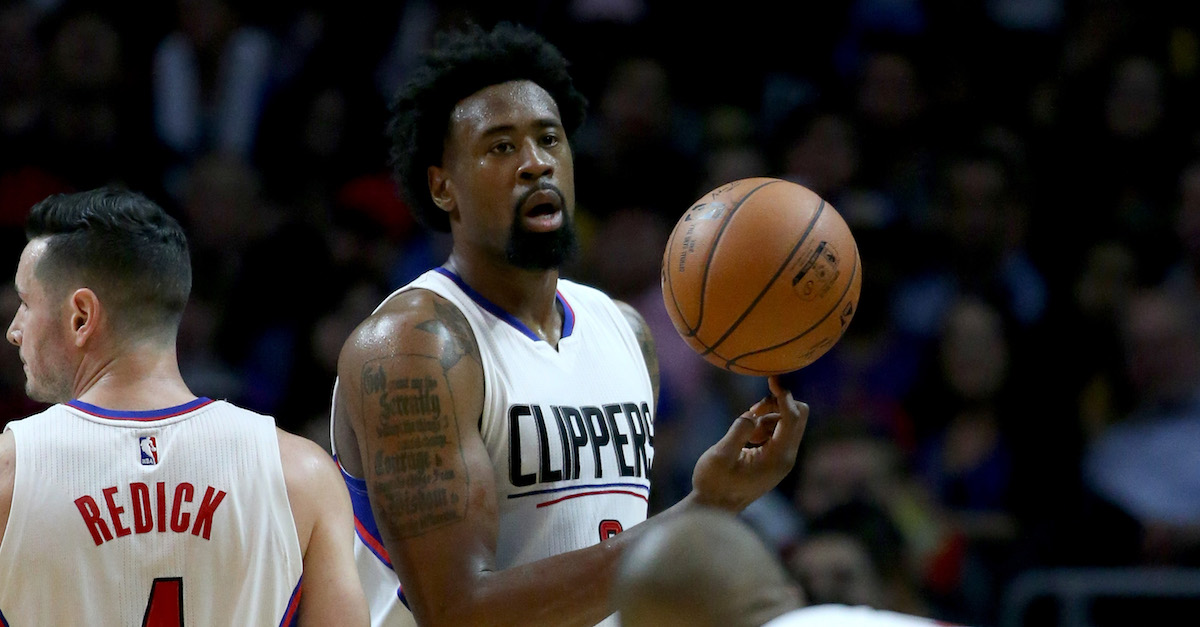 Sean M. Haffey/Getty Images
LOS ANGELES, CALIFORNIA - APRIL 05: DeAndre Jordan #6 of the Los Angeles Clippers spins the ball during the second half of an NBA game against the Los Angeles Clippers on April 5, 2016 at Staples Center in Los Angeles, California. NOTE TO USER: User expressly acknowledges and agrees that, by downloading and or using this photograph, User is consenting to the terms and conditions of the Getty Images License Agreement. (Photo by Sean M. Haffey/Getty Images)
Los Angeles Clippers center DeAndre Jordan was involved in a car accident Tuesday afternoon in Playa del Rey, California, according to TMZ.com.
Related: Kevin Durant viciously slams NBA for "Last Two Minutes" reports
The crash involved a Tesla and a SUV, and Jordan was not hurt during the accident. Another person was hospitalized, but it is unclear the extent of that person's injuries.
Though Chris Paul apparently was not in the accident, he was nearby, and he stopped to check on Jordan. Jordan is not currently listed on the injury report.
The Clippers travel to take on the New Orleans Pelicans tonight.
(h/t Sporting News)