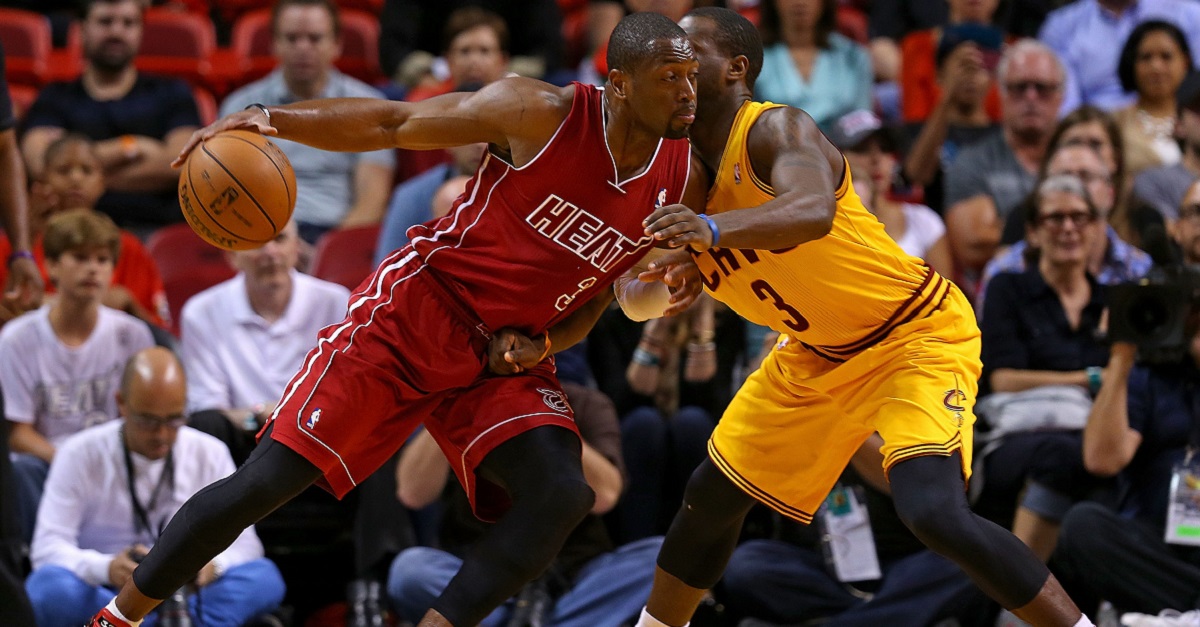 MIAMI, FL - DECEMBER 14: Dion Waiters #3 of the Cleveland Cavaliers defends Dwyane Wade #3 of the Miami Heat during a game at American Airlines Arena on December 14, 2013 in Miami, Florida. NOTE TO USER: User expressly acknowledges and agrees that, by downloading and/or using this photograph, user is consenting to the terms and conditions of the Getty Images License Agreement. Mandatory copyright notice: (Photo by Mike Ehrmann/Getty Images)
The Miami Heat organization is likely still reeling from the loss of the legendary Dwyane Wade. He signed with the Chicago Bulls and left Miami after serving an incredible, and at times, tough 13 years. Despite being the face of the franchise he was never the highest paid player on the team and he had been wanting better treatment.
RELATED: D-Wade is out of Miami and that's what pat Riley might have wanted all along
That's ultimate what drove him out Miami and the fact that team president Pat Riley didn't even really try to bring him back and negotiate a decent deal with him. This has led to the ultimate slap in the face as now Riley has stooped himself to the level of signing this free agent:
Oh how the might have fallen. The Heat is now going to have a roster that includes Gerald Green, Hassan Whiteside, potentially Chris Bosh, Tyler Johnson, Justise Winslow, Briante Weber, Josh Richardson, Dorell Wright, Goran Dragic, Derrick Williams and now Waiters. This team could either be incredibly mediocre or horrifically awful, but either way they will be an interesting team to watch.