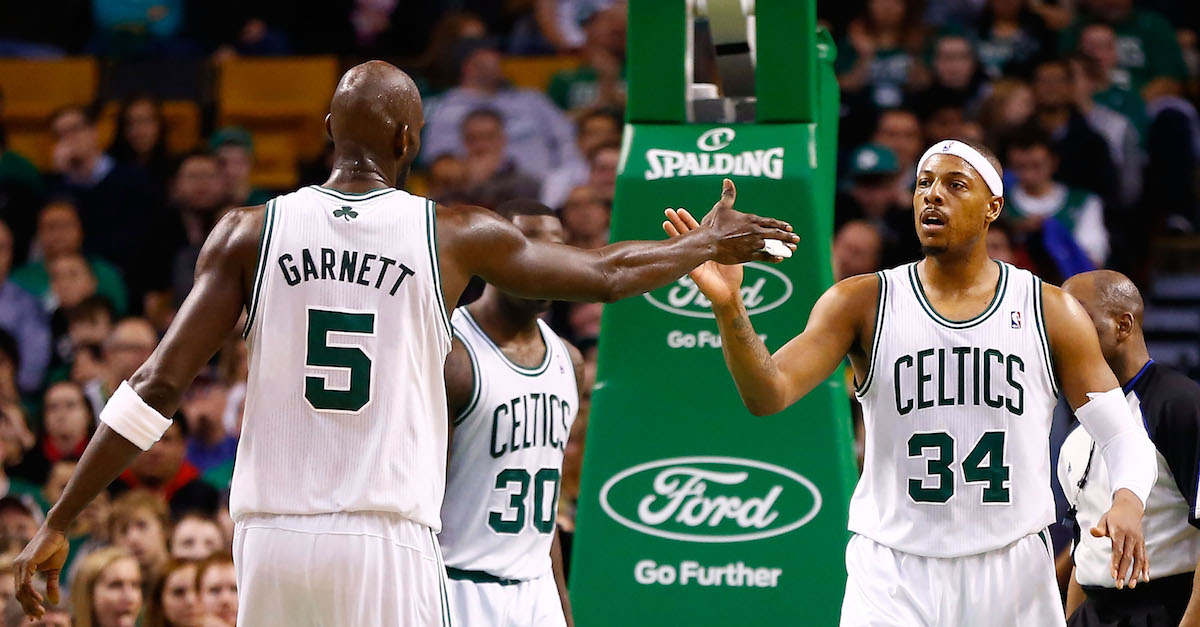 BOSTON, MA - JANUARY 30: during the game on January 30, 2013 at TD Garden in Boston, Massachusetts. NOTE TO USER: User expressly acknowledges and agrees that, by downloading and or using this photograph, User is consenting to the terms and conditions of the Getty Images License Agreement. (Photo by Jared Wickerham/Getty Images) *** Local Caption ***
There have been plenty of people throwing out their takes on the Kevin Durant decision to go to the Golden State Warriors. Most of them have been fiery and negative and that was certainly the case for another NBA player who won a championship thanks to a timely teamup.
RELATED: Stephen A. is back at it again, this time lighting up Kevin Durant
Former Boston Celtic and current Los Angeles Clipper Paul Pierce tried to take his shot at Kevin Durant's decision, but the internet and Twitter was not having it.
The situations aren't quite the same as Durant is in his prime and made the choice on his own while the Celtics went out and traded for Kevin Garnett and Ray Allen in 2007. Even when Pierce decided to sign with the Clippers after his one-year stint with the Washington Wizards that wasn't the same thing. He was near the end of his career and that team gave him a solid deal with a good chance to win. He wasn't a superstar with the ability to change the landscape of the NBA.
RELATED: Kevin Durant is going to GSW
But Twitter is going to light up anyone who makes comments about Durant's decision so really he should have seen that coming. Haters are going to hate. There's no way around it.
[h/t Bro Bible]