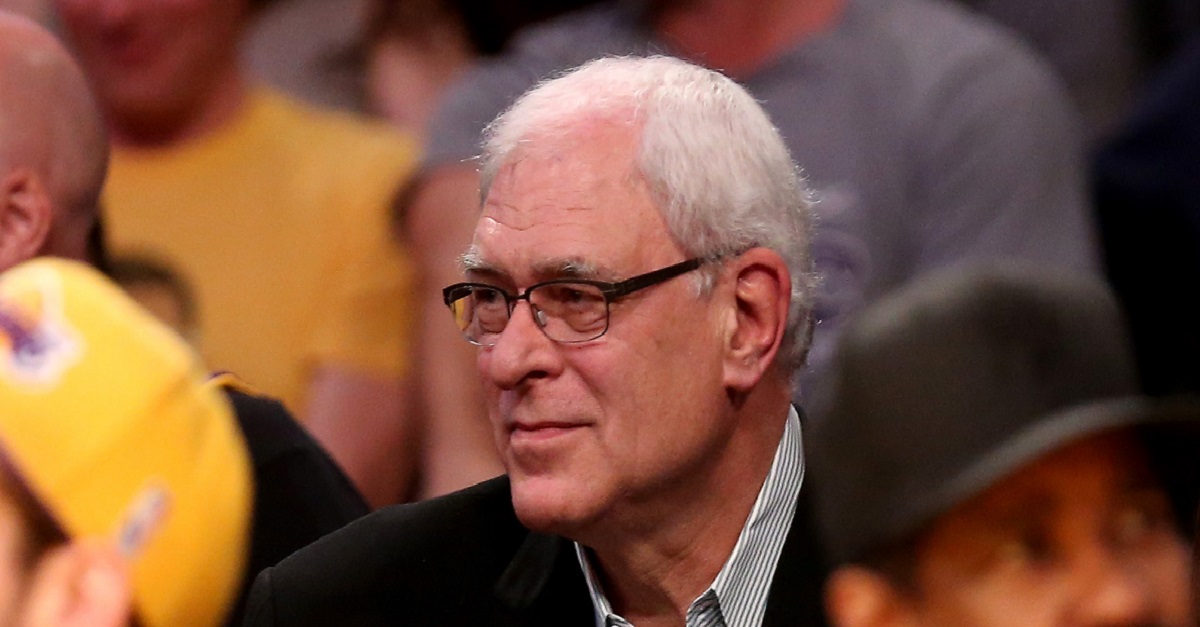 LOS ANGELES, CA - MARCH 12: New York Knicks president Phil Jackson watches from the stands as his team plays the Los Angeles Lakers at Staples Center on March 12, 2015 in Los Angeles, California. The Knicks won 101-94. NOTE TO USER: User expressly acknowledges and agrees that, by downloading and or using this photograph, User is consenting to the terms and conditions of the Getty Images License Agreement. (Photo by Stephen Dunn/Getty Images)
New York Knicks president Phil Jackson is a big fan of big men as evidenced by his run with the Los Angeles Lakers and winning some titles with Shaquille O'Neal. He had a couple of ideas that he thinks would benefit centers and bring the game back around in a full circle to when the big men dominated the game rather than these tiny guards.
RELATED: Phil Jackson had the dumbest tweet of the day
Jackson is not exactly the most progressive guy in the NBA so it should come as no surprise that he not only thinks the shot clock should increase, but also that we should have a four-point line.
"Why not have a four-point line about 35 feet out? It wouldn't be long before players will get reasonably comfortable shooting from out there. And having a four-point line would certainly serve to enable teams to catch up in what are now blowout games," he told Charley Rosen of Today's Fastbreak. And as for the 30 second shot clock…
"This would give offenses more time to get low-post players involved, make defenses work harder, and encourage more passing and player movement."
This is coming from the guy who's trying to shove the triangle down everyone's throats still and has a center with no real low post game to speak of in Joakim Noah so the logic is not quite there it seems. Also, is he trying to the make look like a Harlem Globetrotters game? Come on, Phil!
[h/t The Comeback]