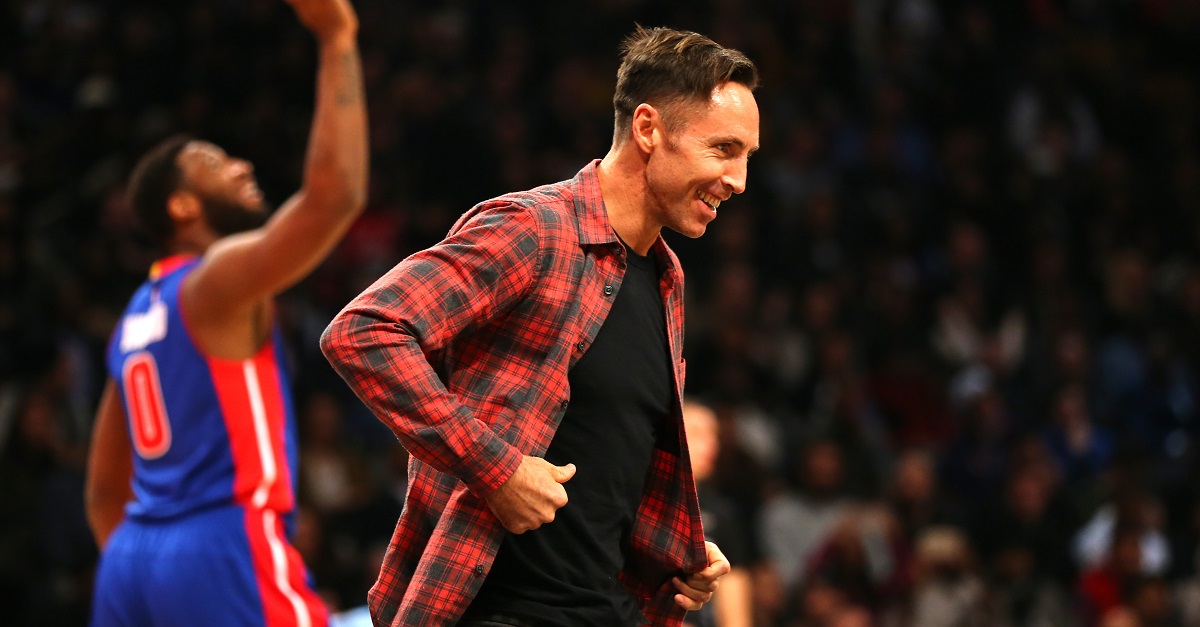 Elsa/Getty Images
TORONTO, ON - FEBRUARY 13: Former NBA player Steve Nash assists Andre Drummond of the Detroit Pistons with a dunk in the Verizon Slam Dunk Contest during NBA All-Star Weekend 2016 at Air Canada Centre on February 13, 2016 in Toronto, Canada. NOTE TO USER: User expressly acknowledges and agrees that, by downloading and/or using this Photograph, user is consenting to the terms and conditions of the Getty Images License Agreement. (Photo by Elsa/Getty Images)
It has been quite a week for the Phoenix Suns as they kick off their 2017-18 season. After dropping their first three games of the season, the team fired head coach Earl Watson and is now reportedly working to trade guard Eric Bledsoe after he tweeted he no longer wanted to remain with the team.
As the team moves from Watson, they'll need to find a permanent replacement for him. After the team fired Watson, they promoted Jay Triano to interim head coach. Triano, who served as an associate head coach to Watson, led the Suns to a 117-115 win over the Sacramento Kings on Monday night.
A group of candidates to replace Watson is beginning to float around and it features some well-known names. At the top of the list is former Suns point guard Steve Nash.
Of course, Nash played with the Suns for 10 seasons and won two Most Valuable Player awards during his time there. He helped the solidify the Suns as one of the best offensive teams in the league during his run in Phoenix and many believe he should be the team's first choice as head coach.
While he may be one of the best candidates available, it remains to be seen if it's a position that he would be interested in. Nash currently serves as a consultant to the Golden State Warriors and doesn't have much coaching experience. If Nash would be interested in having a conversation with the Suns regarding the position, the team should explore the option as it would bring instant credibility to a team desperately seeking an identity.
Other names that could surface in the team's coaching search include Monty Williams, Jerry Stackhouse, Mark Jackson, Dan Majerle and Adrian Griffin.