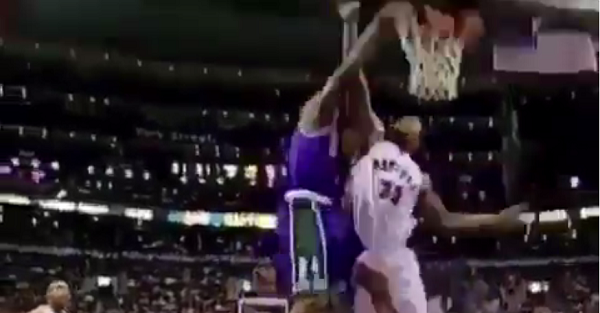 Twitter/@moelewwatitdew
Ray Allen will forever be known as the man with the silky smooth jumper, but he was much more than that at the beginning of his career. While he did finish his career with the most three-pointers in league history, he did a lot more than that in Milwaukee with the Bucks.
RELATED: Ray Allen retires
Ray Allen clearly was a monster with the Bucks and was even in the 1997 Slam Dunk Contest so don't sleep on Jesus Shuttlesworth's athleticism ever again!