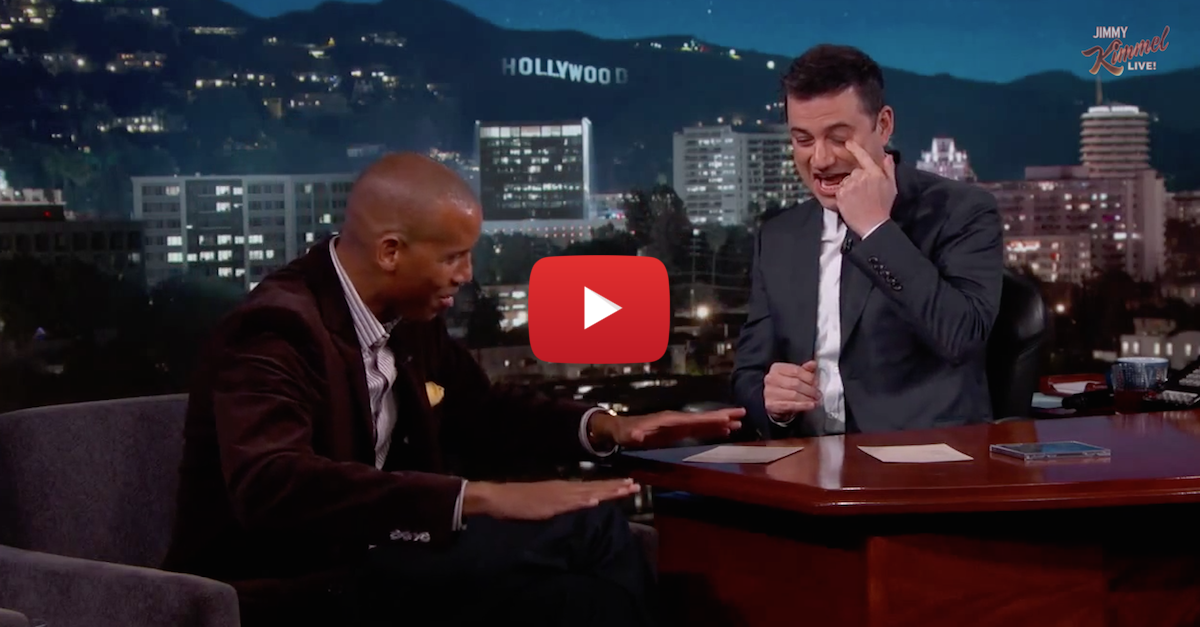 Reggie Miller is one of the greatest shooters to ever grace the hardwood and he's made a career of backing his trash talk by his game.
The Indiana Pacers legend made an appearance on Jimmy Kimmel and was describing one situation not many had heard about during his rookie season.
As Miller described, it was an exhibition game and he was beating Michael Jordan. He had 10 points, while Jordan had four at the half and his teammate, Chuck Person, encouraged the rookie to trash talk Jordan.
Jordan ended up with 44, while Miller ended with 12 and the Chicago Bulls legend had a great response:
"Be sure, and be careful that you never talk to Black Jesus like that, okay?"
Miller was a fantastic player and a hilarious trash talker, but he learned early on not to talk to arguably the great to ever play the game.  And although he said he never talked to him again, that didn't stop the two from throwing hands:
https://www.youtube.com/watch?v=oO4Fnv_5VIc
(H/T CBS Sports)