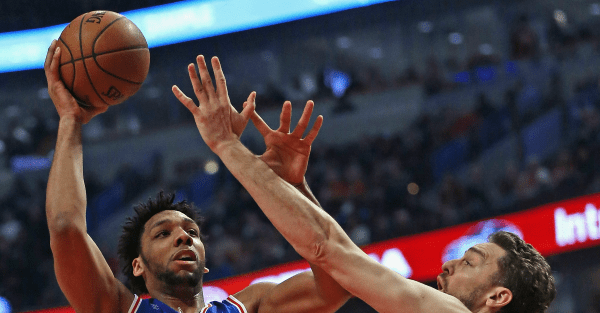 The Philadelphia 76'ers clearly believe that there is no one safe on their roster as there are reports that they could be moving one of their most recent top picks in Jahlil Okafor. The former Duke Blue Devil was drafted third overall in the 2015 NBA Draft and is apparently not as indispensable as everyone believes.
The 76'ers have three big men all taken in the top ten in the last three drafts and have not given up on Joel Embiid despite his continuous foot issues. However, having all three of those guys play together might prove to be a serious problem and if Philly can get someone to bite on a deal for a big man who can be an offensive anchor then there's no reason not to try and make a deal.
Okafor is averaging 17 points and 7.4 rebounds, shooting 49 percent from the field this season, but has had problems off the court and is a defensive liability. Again, Philadelphia is only gauging interest, but it is worth noting if something does materialize out of this.