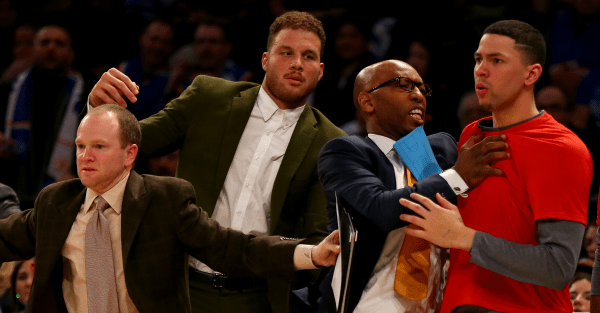 UPDATE: ESPN reported Griffin punched a member of the team's equipment staff — twice — at a restaurant after they got into an argument. Griffin and the other man are reportedly friends. As of this writing, the Los Angeles Clippers have yet to issue a statement.
It has also been reported that Blake Griffin has a broken hand.
________________________________________
Los Angeles Clippers power forward Blake Griffin has missed the past few weeks of games with a torn quadricep. It seems he may be missing even more time after a team incident where he suffered a suspected hand fracture according to ESPN's Marc Stein and Ramona Shelburne.
Griffin hasn't played since December 26th and this new injury is expected to keep him out "a matter of weeks, as opposed to days." The Clippers have gone 11-3 since Griffin was lost to the quadriceps injury, but only two of those wins have come against teams with records of .500 or better.