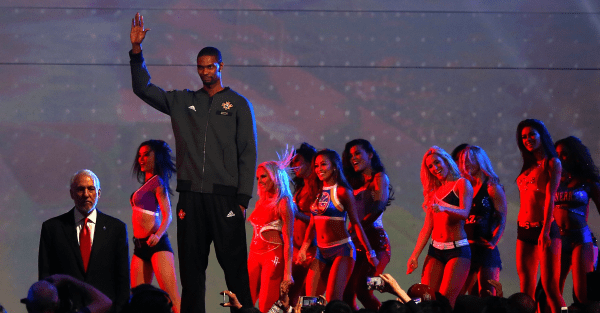 Chris Bosh had a health scare right before the NBA All-Star break with a calf strain that turned out to be much more serious than that. It was a recurrence of his blood clot he suffered in 2015 that forced him to miss the last 30 games of the season. According to Adrian Wojnarowski of The Vertical, physicians and the Miami Heat are telling him to sit out the rest of the season because of the potential dangers of a recurring medical condition.
Bosh has a meeting planned with Heat officials, including team owner Mickey Arison and president Pat Riley, over the next 24 hours to move closer to a final determination on his status.
Bosh has been examined by several specialists — according to sources — since pulling out of the All-Star Game in Toronto because of concerns about a potential clotting issue in his calf. Bosh last played for the Heat on February 9th. He has been trying to find a solution to play with the blood thinners, but that has been a struggle with the team.
If Bosh is determined to be out for the season, his prospective return to basketball would be re-evaluated again in three to six months, sources said.