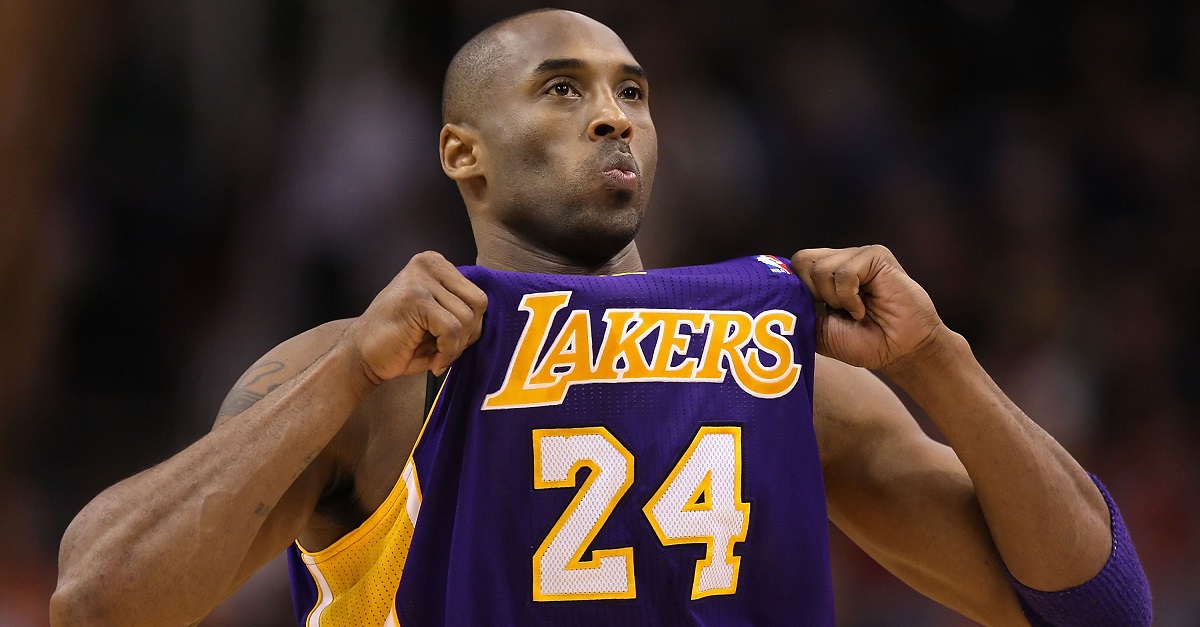 Christian Petersen/Getty Images
Photo by Christian Petersen/Getty Images
Kobe Bryant's high school memorabilia was reportedly stolen from Lower Merion High School in Ardmore, Pennsylvania.
Related: Resolution to Tom Brady?s jersey theft may be coming soon
According to Philly.com, Bryant's shrine was broken into over the weekend, and it was discovered by school officials Sunday evening. Bryant's high school jersey was stolen, as well as several pair of Nike shoes, and a 1996 championship trophy and net.
According to school officials, the jersey was a replica of a jersey Bryant wore as a student and holds little monetary value. Surveillance video of the theft is being reviewed by authorities.
The former Los Angeles Lakers star played at Lower Merion High School through 1996 before entering the NBA Draft.
(h/t ESPN)