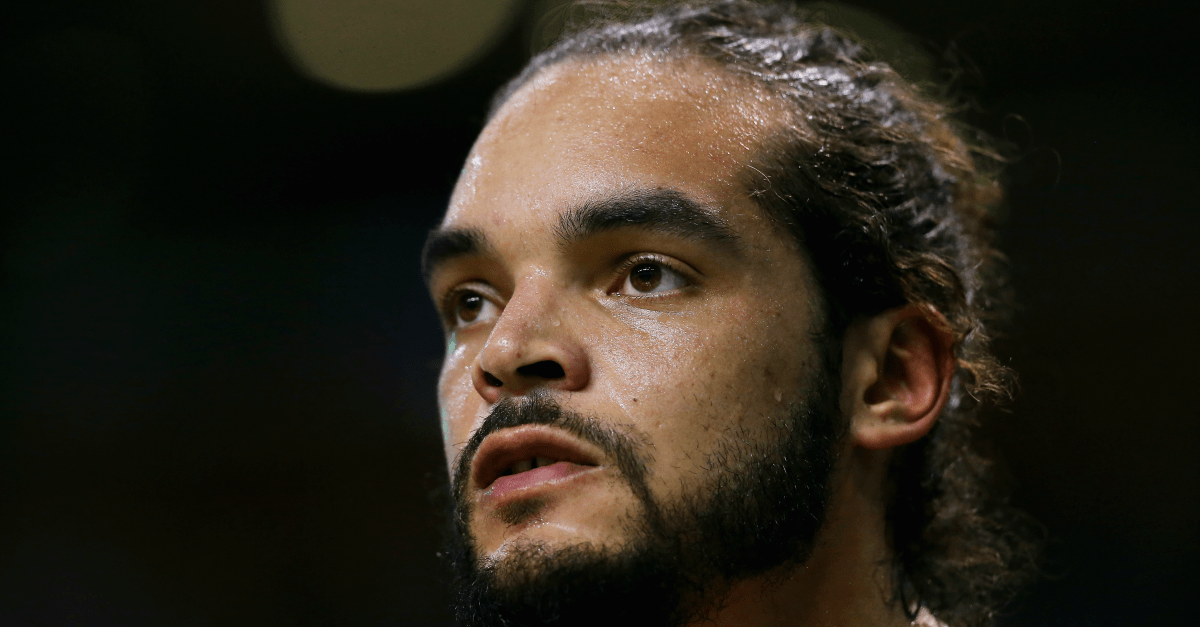 Joakim Noah was pretty unhappy with the Chicago Bulls front office with the way the past few years have been handled and the disappointing ends to each of those season. This season was particularly tough as he was forced to come off the bench for the first time in his career and his season was ended prematurely with a serious shoulder injury.
RELATED: Joakim Noah tells teammates he's done with team
Noah is definitely on the way out as a free agent and he will have several teams chasing after him, but perhaps none will go after him as hard as his hometown New York Knicks. He already has a meeting set up with them for the first day of free agency on Friday according The Vertical's Shams Charania.
Others are reporting that the two sides already have some sort of deal in place that will reunite Derrick Rose and Noah for $18 million a year going Noah's way.
And this would certainly make the Knicks the favorite to land him as ESPN's Marc Stein is reporting.
Noah only played 29 games this past season because of his injury and averaged 8.8 rebounds, 3.8 assists, one block and 4.3 points per game in only 22 minutes of action per game.