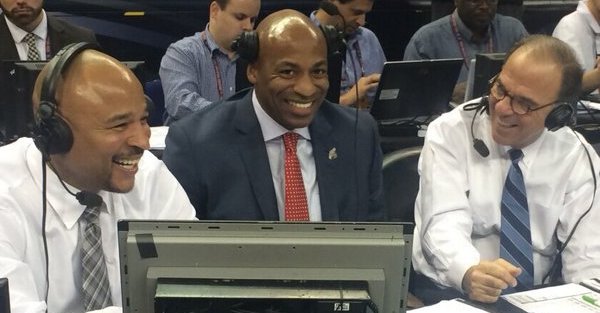 @Pelicans/Twitter
The New Orleans Pelicans have not have the kind of season both the team and fanbase wanted or even expected in 2016-17, and, because of that, significant changes are reportedly in play for the franchise after the team's final eight regular season games.
The Pelicans, at the very least, will reportedly explore moving on from general manager Dell Demps in favor of long-time Detroit Pistons general manager and player Joe Dumars.
Via Basketball Insiders:
"A few league sources peg the New Orleans Pelicans as a team that is going to make sweeping changes once their season ends in eight games.

The Pelicans have long been rumored to be the next stop for former Piston?s executive Joe Dumars, who is a Shreveport, Louisiana native and has close ties to the ownership and leadership of the Pelicans and Saints organization."
The Dumars-to-the-Pelicans rumors make a lot of sense considering he's from the area, and obviously has a lot of experience in the role. It doesn't hurt that Dumars reportedly is close with the right people in New Orleans and is getting acclimated with the whole front-office process once again.
Demps did just bring in DeMarcus Cousins from the Sacramento Kings in a quality deal for the former, but it hasn't translated to wins down the stretch.
This also may mean the Pelicans elect to move on from head coach Alvin Gentry after the season, too, and if they change the front-office personnel it would make sense to move on from the head coach, too.
Either way, it should be a very interesting summer for the Pelicans and one that may include a lot of fireworks.