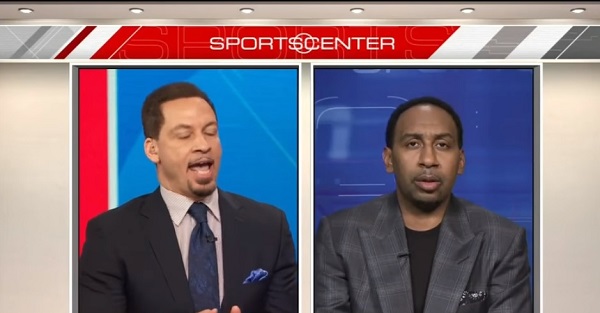 YouTube/Screenshot
The Sporting News originally reported in August that ESPN reporter Chris Broussard's contract was expiring in September, and that he would attempt to leave the network at that point.
Well, September is over and its end brought more than just jokes about waking up that dude from Green Day. Sporting News is now reporting that Broussard is finalizing a contract with ESPN-competitor FOX Sports 1.
While ESPN has been shifting away from using Broussard in their NBA coverage, this is still a bit of a blow to their television. Broussard was one of their longest tenured reporters, having started with ESPN in 2004.
RELATED: Could Stephen A. Smith be the next to leave ESPN?
If the deal is indeed done, Broussard will become the latest ESPN personality to leave for FOX Sports 1. Both Colin Cowherd and Skip Bayless have made the jump, largely thanks to some very healthy contract offers. It will be interesting to see if the still relatively new network extended a similar offer to Broussard.