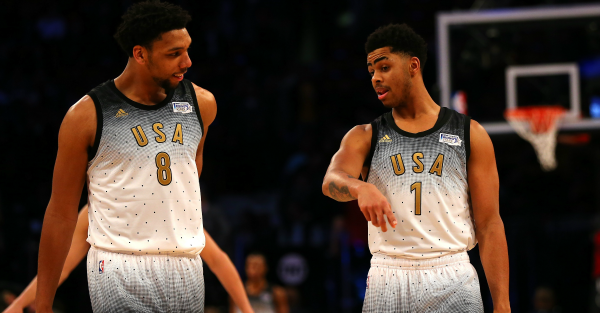 On Friday, Boston Celtics president of basketball operations Danny Ainge dropped by 98.5 The Sports Hub's Toucher and Rich radio show for his weekly interview. During their conversation, Ainge revealed that the Celtics came "very close" to a trade involving the Brooklyn Nets' first-round pick in this year's upcoming draft — they have the rights to the pick and it is completely unprotected — but talks broke down at the "very last minute" when the other team pulled out of the deal.
At first, people were unsure what that meant as far as which player the Celtics would have traded for, but some information started to trickle out.
According to the Boston Herald's Steve Bulpett, it was Philadelphia 76ers rookie center Jahlil Okafor.
"While a league source has indicated the late target Ainge has referred to in radio interviews was Philadelphia?s Jahlil Okafor, Ainge has turned silent on the matter.

In any case, we do know the deal was dead on Wednesday and that the other club pulled the plug. The locals left the porch light on, but nothing returned to life.

So the C?s move on. Nothing has changed with their plan. They recognize the destination and their proximity from it."

The Celtics could have had the low post scorer they've been looking for, but it probably wasn't worth the price of a surefire top-5 pick the C's are about to get in the 2016 NBA Draft.
[h/t Complex]