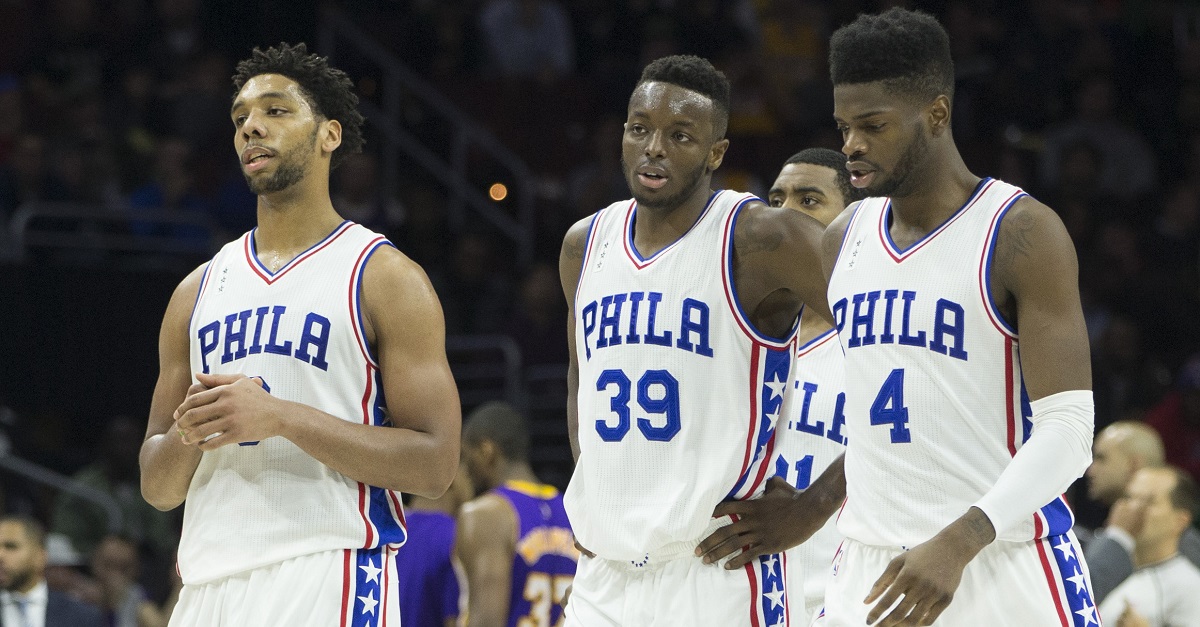 Mitchell Leff/Getty Images
PHILADELPHIA, PA - DECEMBER 1: Jahlil Okafor #8, Jerami Grant #39, and Nerlens Noel #4 of the Philadelphia 76ers walk to the bench after a timeout in the game against the Los Angeles Lakers on December 1, 2015 at the Wells Fargo Center in Philadelphia, Pennsylvania. NOTE TO USER: User expressly acknowledges and agrees that, by downloading and or using this photograph, User is consenting to the terms and conditions of the Getty Images License Agreement. (Photo by Mitchell Leff/Getty Images)
The Philadelphia 76ers have been trusting the process for many years now and it looks like it could finally be paying off. While the 76ers have had issues trying to give minutes all around to Joel Embiid, Nerlens Noel and Jahlil Okafor, it's been made clear that Embiid is everything he was advertised to be and more so one of the other two have to go. It looks like the New Orleans Pelicans might be interested in trading for one of the bigs to pair next to Anthony Davis:
RELATED: Report: 76ers could be moving Okafor in a trade
It looks like some people disagree on who the Pelicans might move, but it's clear they want to move a less-than mediocre big man of their own who won't bite into the minutes of Embiid and Noel when they head to Philadelphia.