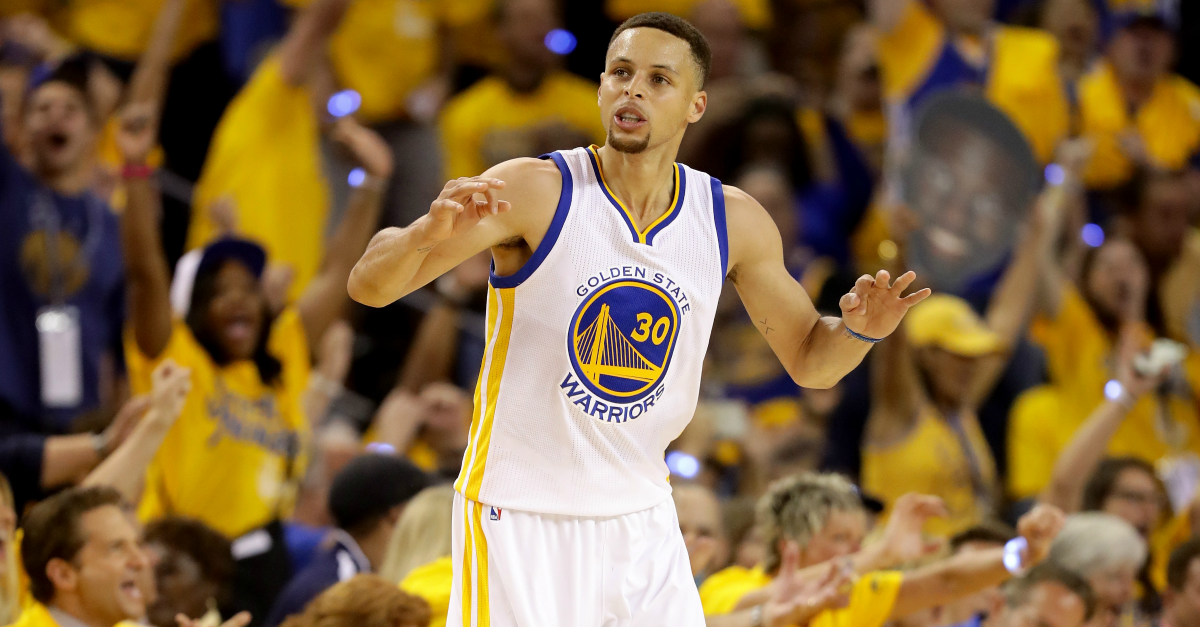 The Bay Area News Group is reporting that Golden State Warriors point guard and NBA MVP Stephen Curry will not go to Rio to play with Team USA for this summer's Olympics. He wants to take the summer off to let his sprained MCL heal. He suffered the injury during the first round of the playoffs and missed four games against the Houston Rockets.
However, there is a conflicting report from USA Today that Curry has not told Team USA officials that he is out for sure. Curry might risk a re-injuring the MCL if it means he can win a gold medal at the Olympics. That's one of the things on his basketball bucket list and Team USA says it hasn't been told one way or another what Steph is doing.
"I've had a discussion with Steph about his injuries, about his condition," USA Basketball managing director Jerry Colangelo told USA TODAY Sports. "He stressed his great desire to play. He was concerned about being healthy through the playoffs. We've said all along, what comes first? The player's career, his obligations to his team and to the NBA. He's made it known very publicly how important playing in the Olympics and representing the United States is to him. He's played in two world championships but not the Olympics. Whatever the final decision is will be predicated on that."
Curry won gold medals at the 2010 and 2014 FIBA Championships, but has not yet competed in the Olympics.