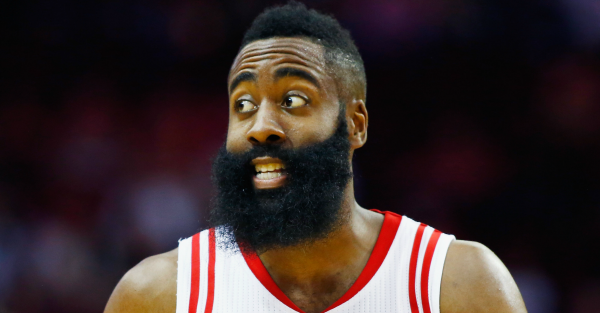 Pretty much every team in the NBA will be in pursuit of Kevin Durant's services this offseason when he becomes a free agent. That includes the likes of the Boston Celtics, OKC Thunder, Washington Wizards and surprisingly the Houston Rockets. According to ESPN's Calvin Watkins, the Rockets have James Harden as the lead recruiter.
The Rockets are currently on the outside looking in as far as the playoffs are concerned, but would certainly take a step in the right direction next season should Durant sign with them. Harden as the lead recruiter could be a huge advantage for the Rockets considering Harden played the beginning of his career with Durant in Oklahoma City and wouldn't be the sixth man like he was for the Thunder.
Assuming Dwight Howard leaves, and most accounts say that is going to happen, then the Rockets will have even more cap space and the lure of no state income tax as well as a bigger market to play in to bring Durant into the fold. Howard will be asking for a max salary or something close to it and the Rockets are definitely not going to tie that money up in him so this really is a done deal once the season ends.
It will now be a matter of Harden sealing the deal and if Durant would be willing to team up with a superstar who has to control the ball and doesn't play defense.