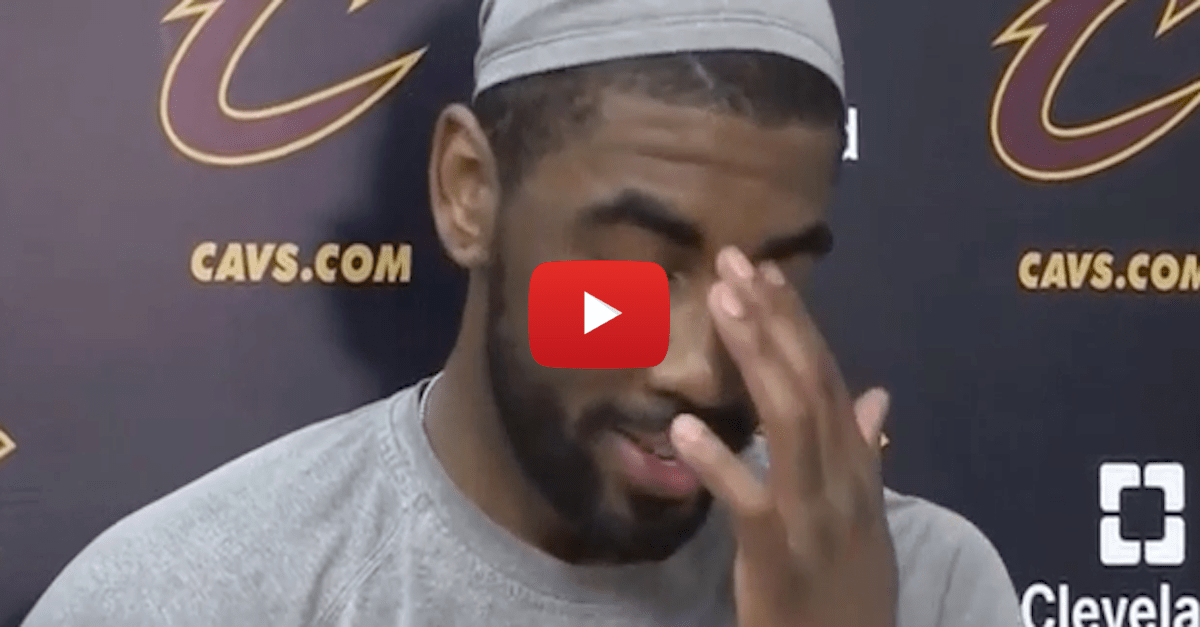 As the Cleveland Cavaliers prepare for a return to the Eastern Conference Finals, 23-year-old Kyrie Irving and 30-year-old LeBron James have taken centerstage as two of the more dynamic players left in the NBA playoffs.
One reporter saw the duo as more than teammates and questioned what kind of parental role James has played to the team.
Irving was polite and tried to answer the bizarre question, calling James a great leader, but he was quick to point out he only has one father.
Irving, James and the Cavaliers play the Atlanta Hawks Wednesday night at 8:30 p.m. ET.