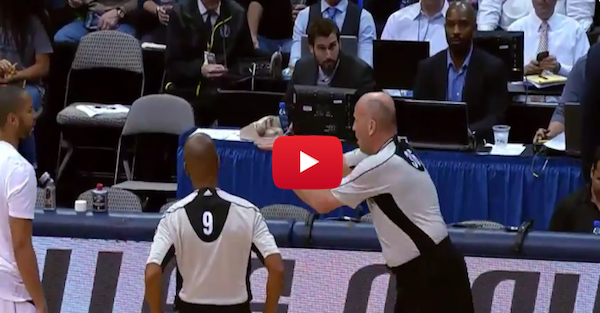 Dallas Mavericks coach Rick Carlisle is accusing referee David Jones of something he has never seen in his 33-year coaching career. He says Jones entered a Maverick huddle during a timeout and baited point guard Deron Williams into a technical foul. Here is some video of the alleged incident:
After Jones approached the Mavs' huddle, he said something to Williams and walked away. Williams then took a few steps toward Jones and said, "What's up?" Williams was whistled for the technical foul at that point, with 7:33 remaining in the third quarter.
Jones declined to speak to a pool reporter because of confusion with the process of making the request. Deron Williams took the high road and didn't want to discuss the technical because he knows there's another fine coming if he comments on the officiating of a game.