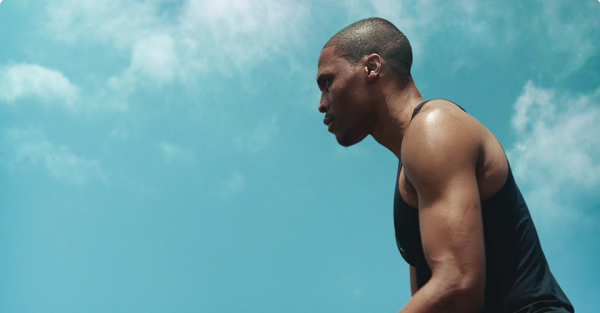 Twitter/@Jumpman23
Russell Westbrook was not a happy camper when Kevin Durant seemingly abandoned him to go join the super team of the Golden State Warriors. He's said publicly that he isn't harboring any ill will towards Durant, but has shown he's pretty excited about being the main man on his own team now.
RELATED: Westbrook reveals how he really feels about the KD breakup
Well, we might have gotten a better idea of how Westbrook really feels with this commercial he just put out with Jordan Brand.
RELATED: It sounds like Westbrook has made up his mind on whether he'll stay or leave OKC
I think we all know exactly what this commercial is referencing when it says that "some run, some make runways." That is not fooling anybody and we've got confirmation that Westbrook is definitely ready to run the Thunder right into the playoffs.
[h/t The Spun]