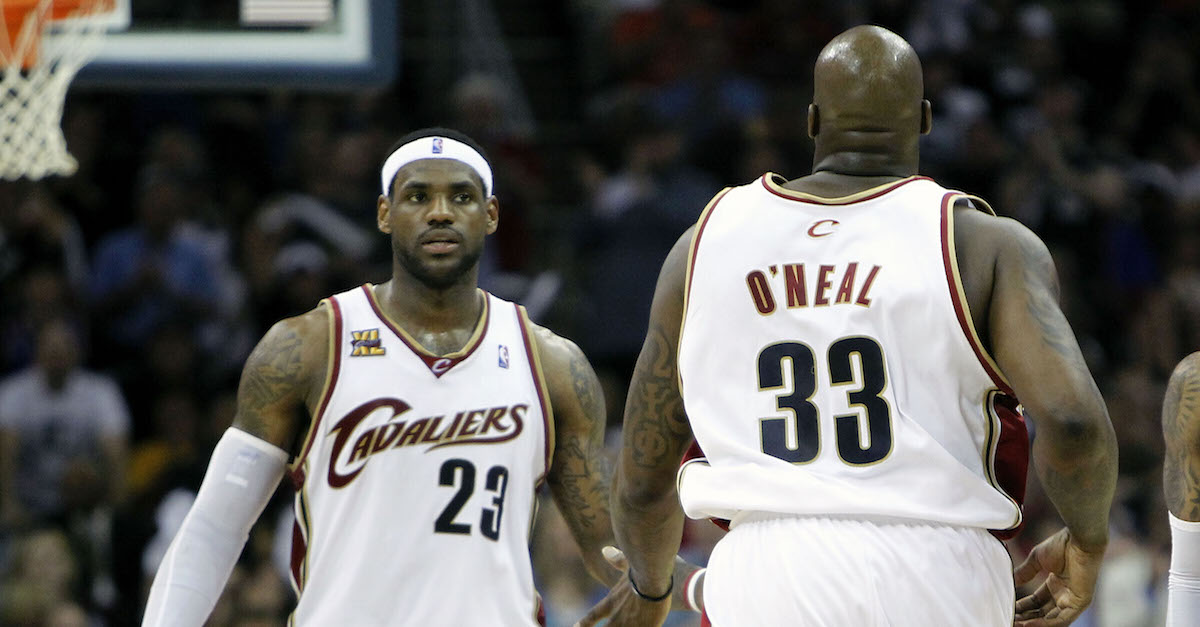 Boston Celtics vs. Cleveland Cavaliers in Game One of the Eastern Conference Semifinals during the 2010 NBA Playoffs at Quicken Loans Arena on May 1, 2010 in Cleveland, Ohio. NOTE TO USER: User expressly acknowledges and agrees that, by downloading and or using this photograph, User is consenting to the terms and conditions of the Getty Images License Agreement.
Former player and current NBA analyst Shaquille O'Neal appeared on The Dan Patrick Show recently.
Naturally he was asked to weigh in on the always evolving discussion involving arguably three of the best players to take the hardwood, and his reaction didn't disappoint.
O'Neal strayed away from former Detroit Pistons forward Bill Laimbeer and backed Michael Jordan when compared to LeBron James. When the discussion turned to comparing Kobe Bryant and James, the big man's comments were at least mildly surprising.
(H/T CBS Sports)
"I played with both of them," O'Neal said. "You know, Kobe has that killer instinct. And I'd probably have to go with Kobe. That's not a knock against LeBron. It's just that I know Kobe and I played with him longer. I've seen what he can do."
O'Neal later said James has the killer instinct as well, and later rightfully compared him to Magic Johnson in the way he plays and leans on other teammates.
Check out what else O'Neal had to say about the NBA Finals and some of the top headlines above.