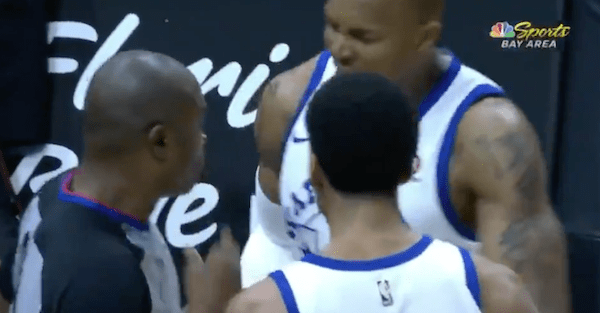 @NBCSWarriors/Twitter
Shaun Livingston
The Golden State Warriors aren't having any trouble handling the Miami Heat, but they're having to do so without the production of reserve guard Shaun Livingston.
Unhappy with a no-call when Livingston felt the defender didn't give him room to complete his shot, the guard approached the official and tilted his head forward, making contact with the official and drawing the immediate ejection:
Livingston has played in the NBA for 13 seasons. He was drafted No. 4 overall by the Los Angeles Clippers in the 2004 NBA Draft. He's played the last four seasons with the Warriors, winning two NBA titles.