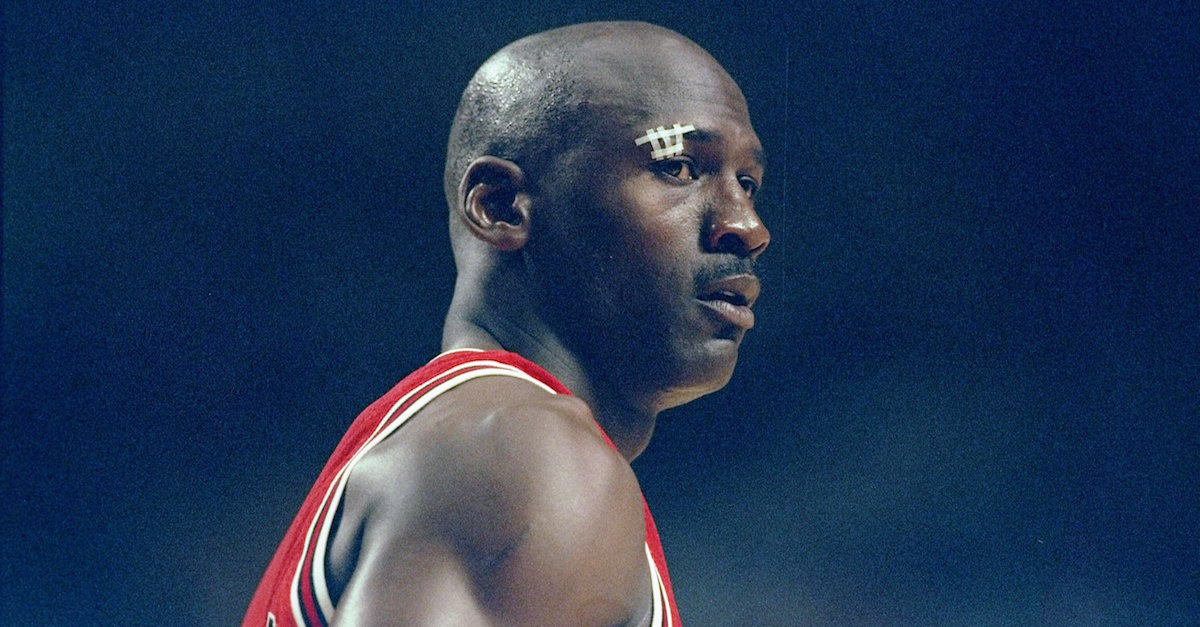 Michael Jordan is the greatest of all-time when it comes to players that have laced up in the NBA. But there's no way the 52-year-old legend could take LeBron James one-on-one in 2015.
Well, some fans evidently believe the opposite, according to a survey by Public Policy Polling:
"NBA fans hold a near-unanimous opinion that Michael Jeffrey Jordan is the greatest player of all time over LeBron, 77/14. Fans reason that a 52-year-old Jordan could not beat James in a game of one-on-one, though. LeBron is favored in such a contest 54/34, though a plurality (48/41) of voters aged 30 to 45—those who grew up watching M.J.'s on-court brilliance—think the Charlotte Hornets owner could deliver one last performance worthy of his six Finals MVPs and dethrone King James."
The fact that even 34 percent of fans believe Jordan could take James despite a a close-to-20-year age difference, is simply ludicrous.
Let's hear what you have to say — could an elder Jordan still take James?