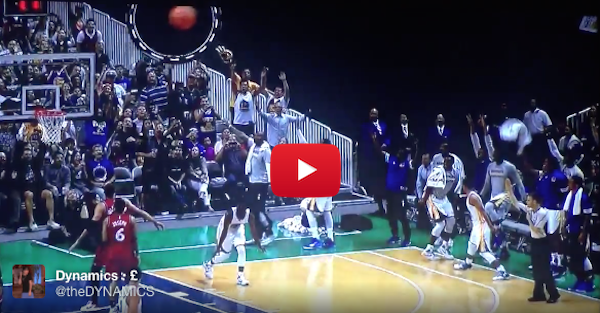 https://twitter.com/theDYNAMICS/status/651390459546345472
Stephen Curry is a very good shooter as you probably know already. However, his confidence might be on a level we've never seen before and we're only in the preseason! He went to high-five Andre Iguodala, who was on the bench, before the ball even went through the hoop.
The poor Toronto Raptors don't even know what hit them. And we have another angle from the baseline.
And one more for good measure, this time from above the scene of the crime.
https://instagram.com/p/8ezEsPiGi5/?taken-by=chun_24
Yup. That definitely happened. I hope we get more moments like that from Curry this year.