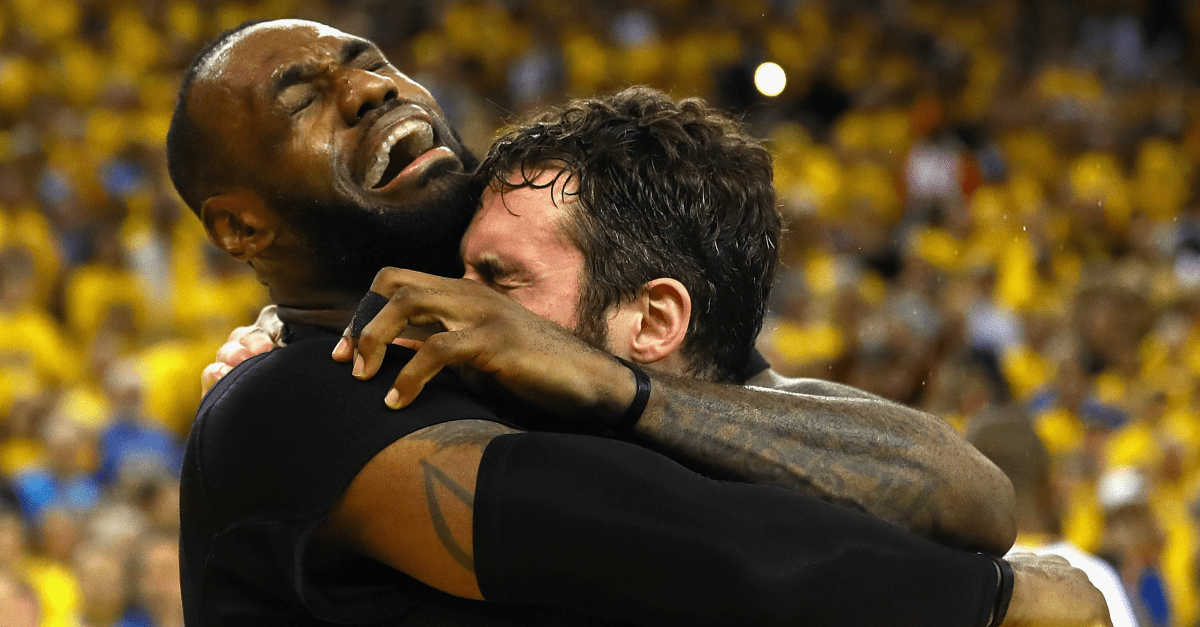 The Cleveland Cavaliers just ended a 52-year drought of major pro sports titles for the city and of course there's already one guy who thinks LeBron James is headed out of Titletown. On ESPN's "Mike & Mike" show, Stephen A. Smith is "reporting" that James already has two possible destinations in free agency.
RELATED: Cleveland makes history in Game 7 win
This would mean that James would have to opt out of his current contract worth $24 million next season. The Miami Heat makes sense here as he's already been down and would reunite with Dwyane Wade and Chris Bosh while the team has greatly improved in his absence. Veterans like Hassan Whiteside, Goran Dragic and Luol Deng had superb seasons while rookies Josh Richardson and Justise Winslow performed above expectations as well.
Going to L.A. would require James to commit to a total restart like he did in Cleveland and I am just not seeing that happen. The Lakers will have enough space to sign two max salary guys this summer, but don't expect James to be one of them. LeBron likes the guys he's playing with — and he should considering he pretty much ordered the Cavs to sign them — and knows exactly what he's got going with that group of guys.
So, what do you think will happen?
[h/t The Big Lead]