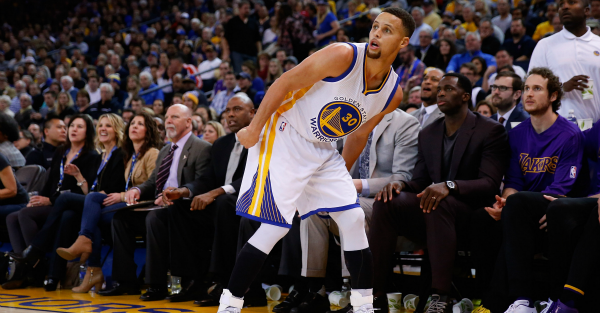 The last time the Golden State Warriors were in Cleveland they were celebrating an NBA Finals win. They beat the Cavaliers in six games and on their own court so they had some champagne to celebrate.
Point guard and NBA MVP Stephen Curry talked about the last time he was in the locker room in Cleveland heading into the matchup on Martin Luther King Jr. day and he got his trash talk in. Via Bay Area Media Group:
?Obviously, walking in the locker room, it?ll be good memories,? Curry said Sunday. ?Hopefully, it still smells a little bit like champagne.?
As awesome as that would be, that smell better not be there because that would frankly be disgusting.
[h/t USA Today]