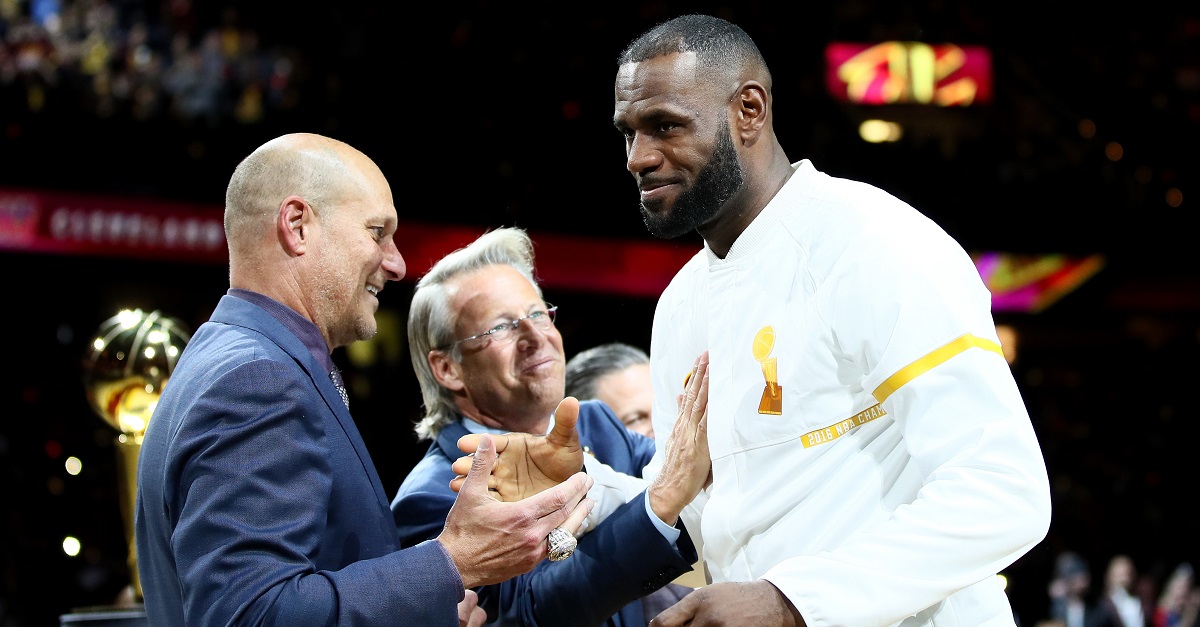 Ezra Shaw/Getty Images
CLEVELAND, OH - OCTOBER 25: LeBron James #23 of the Cleveland Cavaliers reacts after receiving his championship ring before the game against the New York Knicks at Quicken Loans Arena on October 25, 2016 in Cleveland, Ohio. NOTE TO USER: User expressly acknowledges and agrees that, by downloading and or using this photograph, User is consenting to the terms and conditions of the Getty Images License Agreement. (Photo by Ezra Shaw/Getty Images)
The Cleveland Cavaliers are the reigning NBA champions and they want everyone to know about it. They had their ring ceremony before their game against the New York Knicks whom they blew out 117-88. It wasn't the ceremony, but the rings themselves that should piss off the Golden State Warriors.
RELATED: Cleveland makes history thanks to crazy dagger from Kyrie Irving
The Warriors had a 3-1 lead on the Cavs before LeBron and company came storming back to win the Finals and give Cleveland its first major sports championship in over 60 years! You know how they'll always remember? They put together a special reminder on their rings.
Simply stunning.