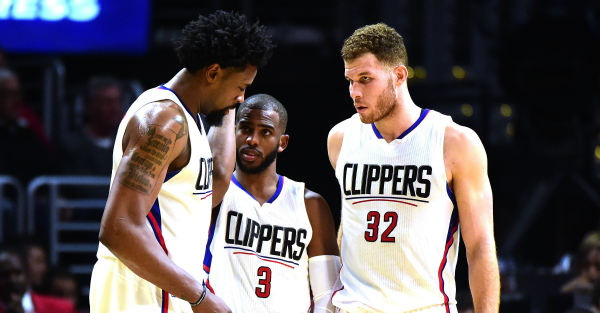 RELATED: Blake Griffin still recovering from quad injury
The Los Angeles Clippers have not been at full strength since Christmas when Blake Griffin injured his quad. He's been kept out of practice and contact drills because of another injury he suffered when he punched a Clippers employee. That earned him a suspension that he will serve when he is able to play in games.
That day seems to be coming sooner though as he has been cleared to practice. He could even be able to play today (Sunday), but would still serve the four game suspension handed down from the Clippers. That would give him seven games to get back in basketball shape and be ready for the playoffs.
The Clippers are currently the fourth seed in the Western Conference with a 44-27 record.