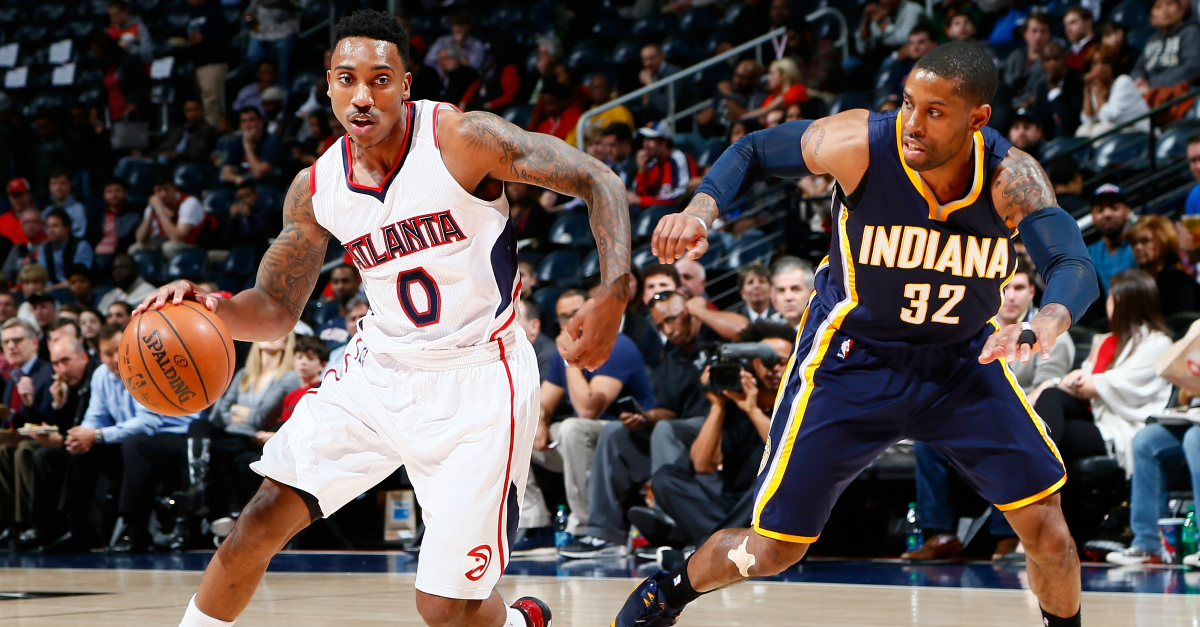 It's just over 24 hours until the NBA Draft and we've got our first major trade of the offseason. That also means we have our first flurry of Woj Bombs as The Vertical's Adrian Wojnarowski broke the news that Indiana, Utah and Atlanta would be involved in a three-team trade.
RELATED: Jeff Teague reveals he played entire season with torn patella
That doesn't seem like a terrible deal all around and if the Pacers can get Teague to sign an extension with them he could be one of the best back-up point guards in the league. We're assuming that Monta Ellis would get the start at point with George Hill gone and the wouldn't play a whole lot together.
RELATED: 76ers trying to trade for Jeff Teague
This could also change up the draft as Atlanta having the 12th and 21st picks could be enough for another trade to get farther up in the drafting order. There are several teams trying to get out of the lottery and those picks could be the way in for the Hawks and a way out for someone else like the Celtics, Suns or Raptors.