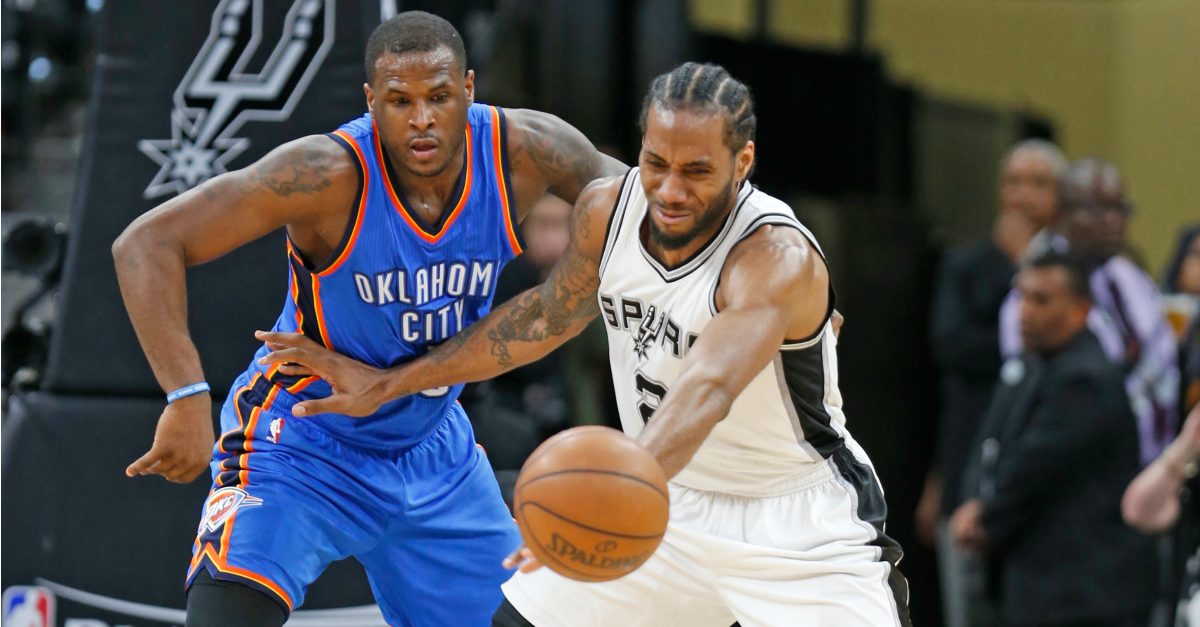 If you were brave enough and had the mental fortitude to stay up for the San Antonio-Oklahoma City game on Monday night you likely saw one of the craziest playoff endings ever. There was an egregious no-call on an inbounds pass, a no-call on a delay of game, a fan grabbing a player's arm and even a Hail Mary shot.
---
RELATED: Spurs get completely hosed on bad no-call in Game 2 vs OKC
---
Fans and analysts have the benefit of replay and slo-mo replays so they saw the horrible push off from Dion Waiters on Manu Ginobili and the ensuing chaos. However, most people agreed that the push off should have been called right away considering there was a ref staring right at the play.
Some reporters were smart enough to go to the media session for the officials and got a quote from the lead ref, Kenny Mauer, on what happened in the last 13.5 seconds of the game.
https://twitter.com/TimBontemps/status/727371620491218944/photo/1
Giving the Spurs possession on a dead ball would have allowed coach Gregg Popovich to draw up a play and at least give his team a chance to win the game at the end. What happened was an absolute dumpster fire where the Spurs somehow ended up with the ball and got a shot off, but Patty Mills missed it and the Thunder got the 98-97 win to even the series 1-1.
The Spurs should be protesting the result of the game and it will be interesting to see if the NBA allows a replay of the last 13.5 seconds to re-determine the outcome of the game.