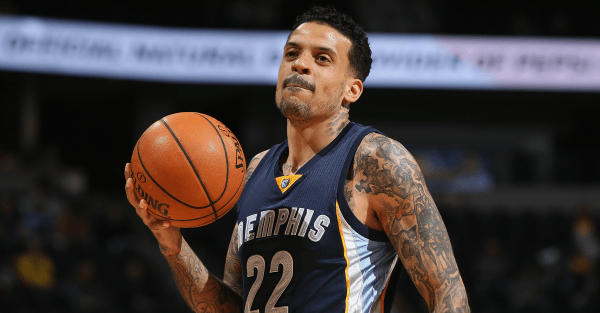 It's not very hard to offend Memphis Grizzlies forward Matt Barnes. He'll take exception to most anything and when the Grizz played the Milwaukee Bucks Barnes got his shot absolutely swatted by John Henson. Turns out he didn't like that very much and must have said something to Henson to escalate the situation.
Both players were ejected from the game and it seems that Barnes tried to make matters a whole lot worse. The Racine Journal Times' Gery Woelfel reported that Barnes entered Milwaukee's locker room looking for Henson. Barnes denied this on Friday, via the Los Angeles Times' Ben Bolch:
?I got led into the wrong room,? said Barnes, who was also ejected, ?so once I realized I wasn't where I was supposed to be, I left and went into my locker room.?

Barnes said he wasn't trying to escalate the situation, but security officials at the arena asked Henson to wait until the Grizzlies' bus had departed before clearing him to leave.

?Maybe he was just scared,? Barnes said of Henson. ?I don't know why he was waiting. The situation happened on the court. He didn't want it to spill over, I didn't want it to spill over and they beat us.?
In addition to Barnes' suspension, the league fined Bucks guard Greivis Vasquez $15,000 for following Henson to the locker room. Milwaukee forwards Giannis Antetokounmpo and Greg Monroe were also fined $10,000 each for their involvement, though it is unclear exactly what they did and what their involvement was in the incident.