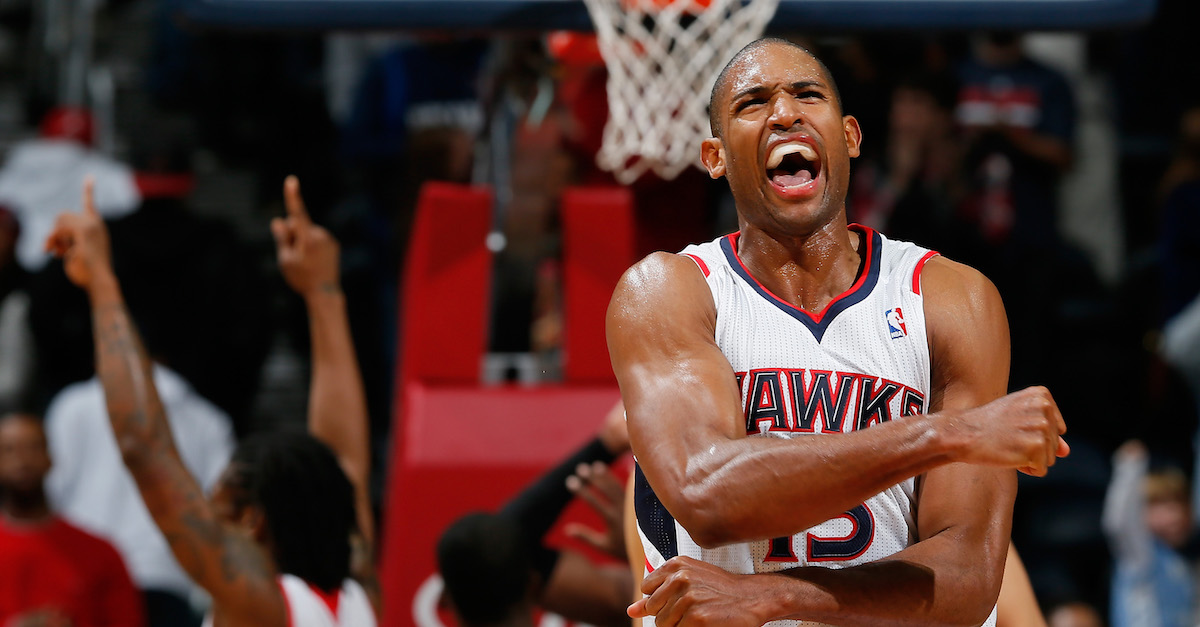 at Philips Arena on November 29, 2013 in Atlanta, Georgia. NOTE TO USER: User expressly acknowledges and agrees that, by downloading and or using this photograph, User is consenting to the terms and conditions of the Getty Images License Agreement.
The NBA free agency period has been a crazy one as almost $2 billion has been agreed to be spent over the first few days. $113 million of those dollars have gone to Al Horford thanks to the mega deal the Boston Celtics gave him on Saturday. Many Atalanta fans are angry Horford is gone and are wondering why he would have left them. Well here's a clue:
RELATED: Al Horford is heading north to Boston
Ken Berger of CBS Sports also detailed one other factor that went into Horford's decision and that wasn't just the signing of the oft-maligned Dwight Howard.
Factor No. 1, according to league sources: Horford was none too pleased with how reluctant the Hawks were to come forward with a full five-year max.

Factor No. 2: Atlanta?s signing of Dwight Howard. Could there be a more contradicting force in the NBA to Horford than Howard, in terms of substance vs. style?
?He didn?t want to play with Dwight,? a person familiar with the situation told CBS Sports.
And you can't blame him considering how different their styles are and how differently Horford would be forced to play when the two were on the court together. And that's why you don't make moves until you sign your mega star first, folks.