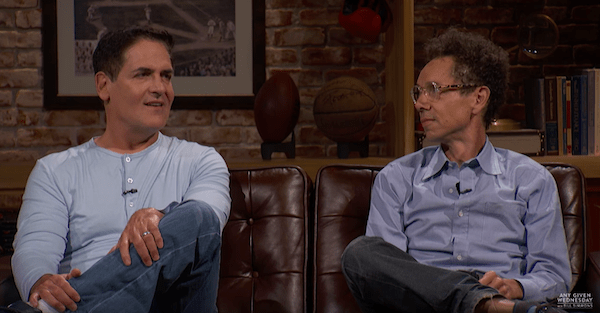 If you have ever watched a Dallas Mavericks basketball game or an episode of Shark Tank then you know who Mark Cuban. The funny part about Cuban is his description on the previously mentioned show as a "notorious billionaire." And if you're not sure what exactly that means, then you'll want to skip to about the 1:20 mark on the video above.
RELATED: Mark Cuban obliterates refs on Twitter
He was on Bill Simmons' new HBO show Any Given Wednesday and he said he would turn down not only the $1.4 billion valuation of his team, but an even bigger number if it ever happened. His response was classic "notorious billionaire" as he said that he wouldn't take a $3 billion deal because he doesn't really need all that money.
He has a much stronger constitution than a lot of other people if he's turning down that much money. There would be people taking a lot less to give up a team so good for Cuban for sticking to his guns.