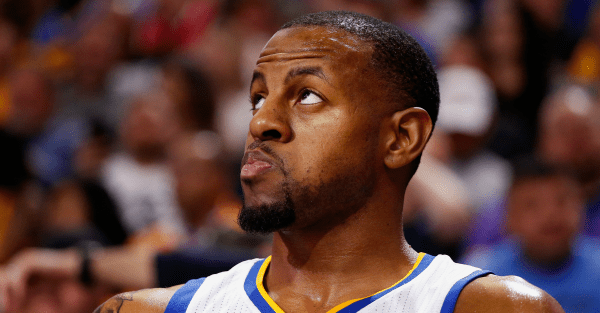 Andre Iguodala might be the most important player for the Golden State Warriors after Steph Curry. He plays perimeter defense on every team's best player and is the captain of the bench squad. It looks like the Warriors will find out just how important he is after injuring his ankle in a game against the Portland Trail Blazers. It came on this play when Damian Lillard seemed to dive into his leg going for a loose ball.
Iguodala is expected to miss two weeks with the injury. You know you're an important player when the head coach is basically calling you irreplaceable.
Golden State is still ahead of the 1995-96 Bulls in the win column with a 58-6 record (before the Suns game on Saturday) while the Bulls were a game behind that. The Warriors might drop a game or two in the span he's out — he'll be re-evaluated in two weeks — but it might be better for Golden State in the long run to learn how to play without him just in case something happens in the playoffs.