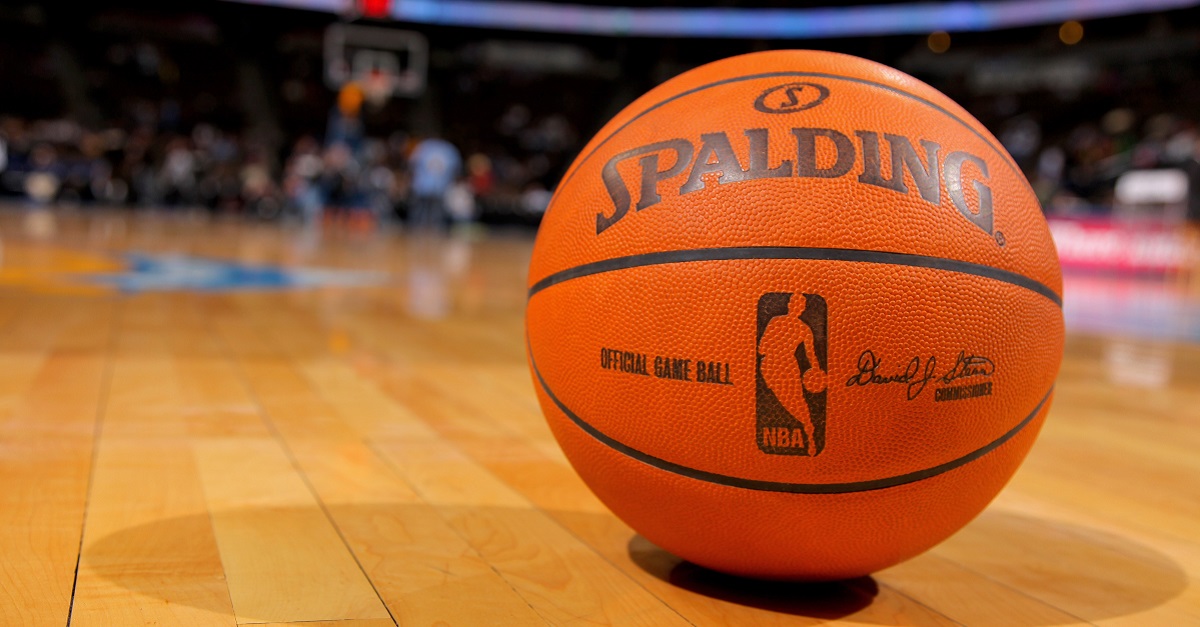 Doug Pensinger/Getty Images
DENVER - OCTOBER 28: An official NBA game ball lies on the court ready for action prior to the game as the Denver Nuggets face the Utah Jazz during NBA action at Pepsi Center on October 28, 2009 in Denver, Colorado. The Nuggets defeated the Jazz 114-105. (Photo by Doug Pensinger/Getty Images)
The Washington Wizards finished a disappointing 41-41 last season in what would turn out to be coach Randy Wittman's last year with the team. The Wizards have gone out and hired former Oklahoma City Thunder coach Scott Brooks in hopes of getting back to the playoffs and staying there. However, that really starts with the team's two star guards in John Wall and Bradley Beal.
RELATED: Brad Beal just did something at 23 that nobody has ever done
John Wall acknowledged some on-court chemistry issues between him and backcourt-mate Bradley Beal in an interview with CSN Mid-Atlantic. That doesn't bode well considering Beal just signed a max deal to stay with the team for five more years — worth $128 million — and Wall is shored up through the 2018-19 season.
RELATED: We may be seeing less and less of Brad Beal for the rest of his career
The two guards have been playing together for three years and it seems they still don't quite like each other as much as they should. Wall admitted that the two clearly have chemistry problems.
?I think a lot of times we have a tendency to dislike each other on the court. ? We got to be able to put that to the side. If you miss somebody on one play or don?t have something go right … as long as you come to each other and talk. If I starting arguing with somebody I?m cool. I?m just playing basketball."
Both guards have dealt with injuries the past few seasons, which might explain why they can't quite get on the same page. Beal gives another explanation and it's actually a pretty common problem.
"Sometimes I think we both lose sight of the fact that we need each other. I wouldn?t be in the situation I?m in without John. John wouldn?t be in the situation he?s in without me, without the rest of the team. It goes hand-in-hand so it?s kind of a pride thing. We got to (hash) out our pride, figure out what our goals are individually, help each other achieve those goals, figure out what our team goal is, where do we see ourselves five years from now, 10 years from now and go from there.?
They're saying all the right things and Brooks has dealt with alpha dogs before in Russell Westbrook and Kevin Durant so his experience there should help these guys a lot. Hopefully they can get it together and take over in an Eastern Conference that is fairly open with the Cleveland Cavaliers the only real sure bet to make the playoffs.
[h/t SI.com]