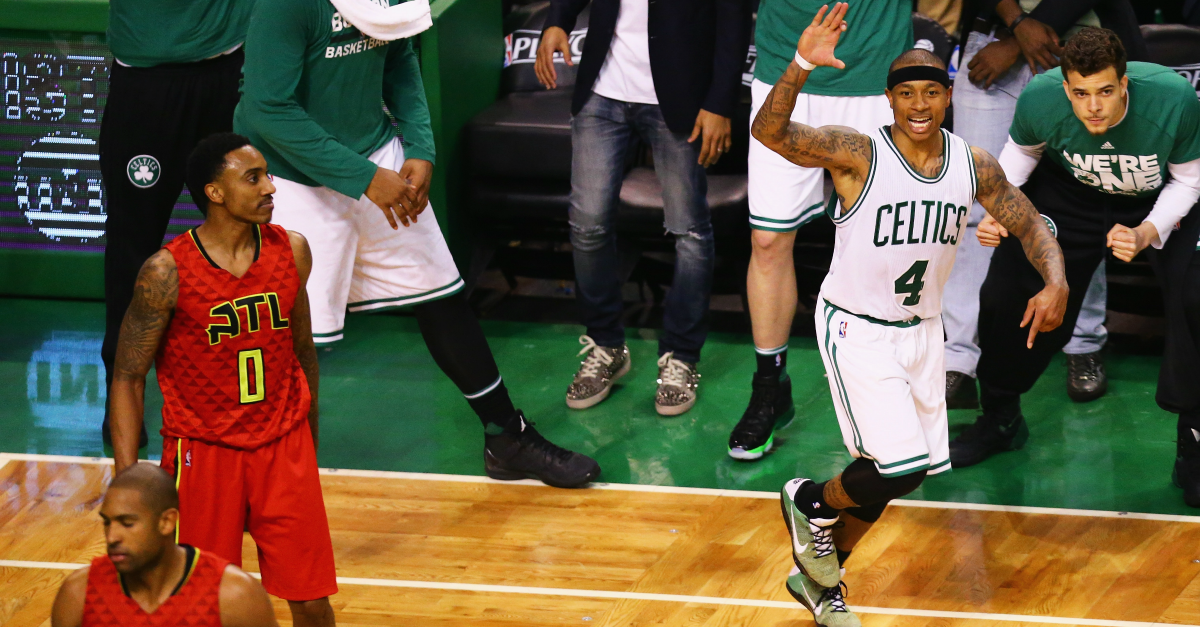 Most Atlanta Hawks fans will tell you that they were pretty disappointed with Jeff Teague and his play this season. While he shot a career-best 40 percent from beyond the arc, he struggled to shoot the ball from everywhere else and only shot 43.9 percent overall from the floor. Most people attributed this to Teague plateauing and not being able to progress to the level of elite point guard. It seems there may have been other factors at work besides a mental block.
A torn patella? That would explain why he was so much better in catch-and-shoot situations than finishing at the rim and changing his speed to get the shots he would have in 2015 when he was an All-Star. According to Chris Vivlamore of the Atlanta Journal-Constitution, the Hawks are aware of Teague's posts but have not commented on them yet. However, it doesn't seem he will need surgery on the tear either.
RELATED: Jeff Teague and Nerlens Noel could be traded for each other
Teague had spent much of the year seemingly on the trade block and it has been rumored that the Hawks and Philadelphia 76ers are trying to move Nerlens Noel for Teague in some sort of deal this summer.
This is a weird predicament as players don't usually make injury announcements as that is left up to the team. It's stranger still that Teague was allowed to play with that tear all year and didn't get any time off to rest it or try to make a recovery. Not only that, but Teague sounds pretty bitter about it and could have easily shut himself down if he felt he couldn't properly play through it.
The offseason just got much more interesting for the Hawks and Teague as the point guard may very well be on the move after these antics and the team is still trying to bring Al Horford back since he is set to become an unrestricted free agent this summer.
[h/t CBSSports]