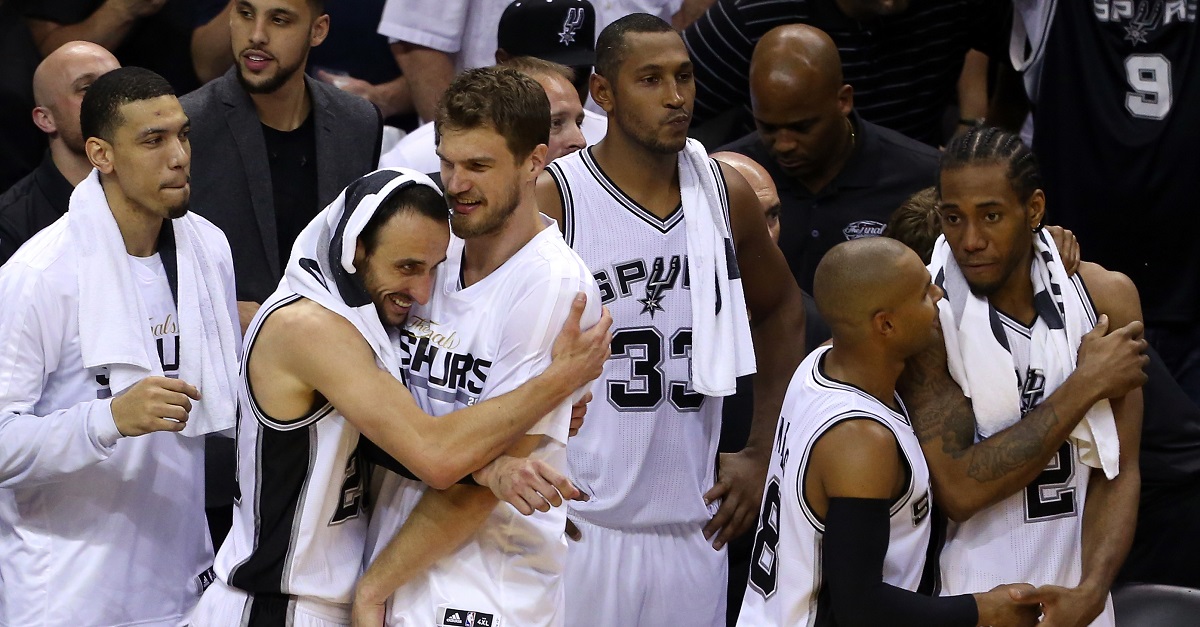 Chris Covatta/Getty Images
SAN ANTONIO, TX - JUNE 15: Manu Ginobili #20 hugs Tiago Splitter #22 of the San Antonio Spurs during Game Five of the 2014 NBA Finals against the Miami Heat at the AT&T Center on June 15, 2014 in San Antonio, Texas. NOTE TO USER: User expressly acknowledges and agrees that, by downloading and or using this photograph, User is consenting to the terms and conditions of the Getty Images License Agreement. (Photo by Chris Covatta/Getty Images)
Former San Antonio Spurs big man and NBA champion Tiago Splitter is calling it a career at age 33. He made a statement via SuperDeportes:
"It's a decision I've made these past few months, it's not something I want, but my hip injury is more troublesome than we thought," he said.
"You stop doing something that you've been doing all your life. I've talked to my family, my wife, everyone, and it's really time to hang it up," he said.
Splitter has been battling through injuries the last few years after leaving San Antonio and he has just not been able to get past his most recent hip injury. He was originally drafted in 2007 by the Spurs, but he did not come over until the 2010-11 season. He would average 8.3 points and 5.3 rebounds during his time with them.
Of course, he is fondly remembered by Spurs fans as the center who helped the team get revenge on the Miami Heat in the 2014 Finals after losing in 2013. He then signed with the Atlanta Hawks and only appeared in 36 games for them. He was then traded to the 76ers before the trade deadline last year and has appeared in eight games for them.
[h/t News 4 SA]